Dodge La Femme, A Car for Women in the 1950s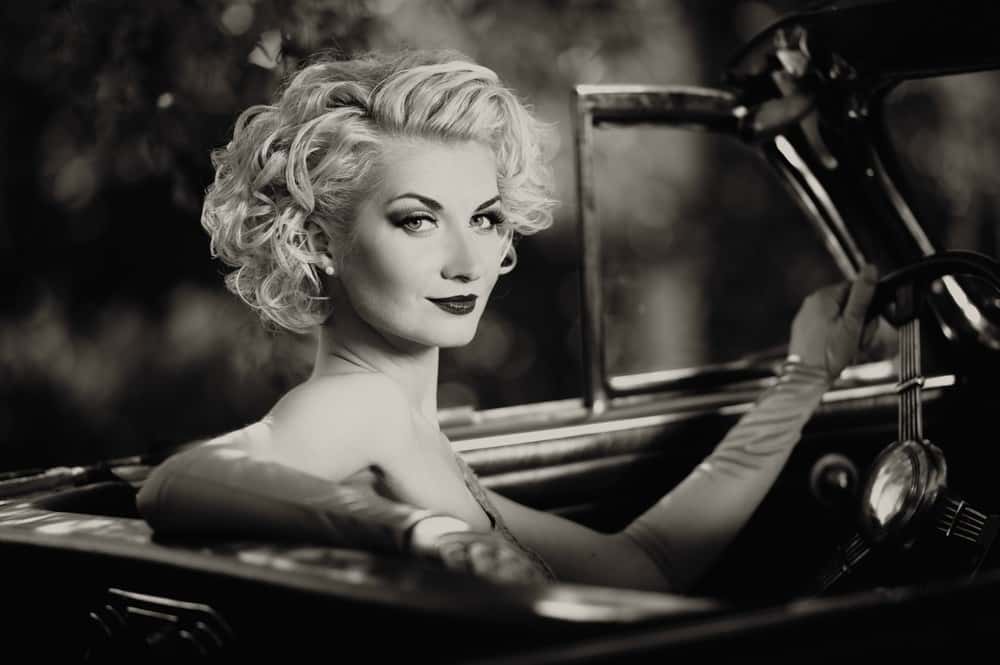 March is Women's History Month, so we took a look back at Dodge's attempt to get women into "feminine" cars …
In the mid-1950s, Dodge tried something that had never been done before — they made a car specifically designed for women. Called the Dodge La Femme, the full-size car came in various feminine pastels and it had some unique interior features .
Unlike other car manufacturers at the time, Dodge saw an opportunity for women in the car buying market. Though men were the major car buyers in the family in the 1950s, women were driving cars while doing chores and errands around the home during the day, so Dodge saw an opportunity in the untouched market.
The La Femme was the same car as the 1955 Dodge Custom Royal Lancer, but the La Femme just made some feminine tweaks like a special order trim package with pink and cream paint, pink dashboard and floral upholstery. A special pink purse complete with compact, comb and other accessories was included in a compartment behind the passenger seat. Another small compartment offered a raincoat, umbrella and rain hat that matched the upholstery. The 1956 model went to orchid tones.
While Dodge was making an attempt to reach a viable market, women were more interested in a car that would be easier to handle. Features like an automatic transmission and power steering were more important than pink dashboards.
The car was dropped by 1957 since sales were not as high as Dodge expected. An estimated 2,500 vehicles with the La Femme trim package were sold. It wasn't until the 1970s with the Dodge Dart Swinger Special, which was a smaller take on the fullsize Dodge Dart, when Dodge's sales took off with women. The Swinger Special was smaller and had a little daisy next to the name, but no purse or raincoat.
Although La Femme may not have targeted women's needs correctly, Dodge's bold attempt to market to women in the 1950s was significant and a step towards gender equality.