Dodge Increased 2021 Durango SRT Hellcat Production by 50 Percent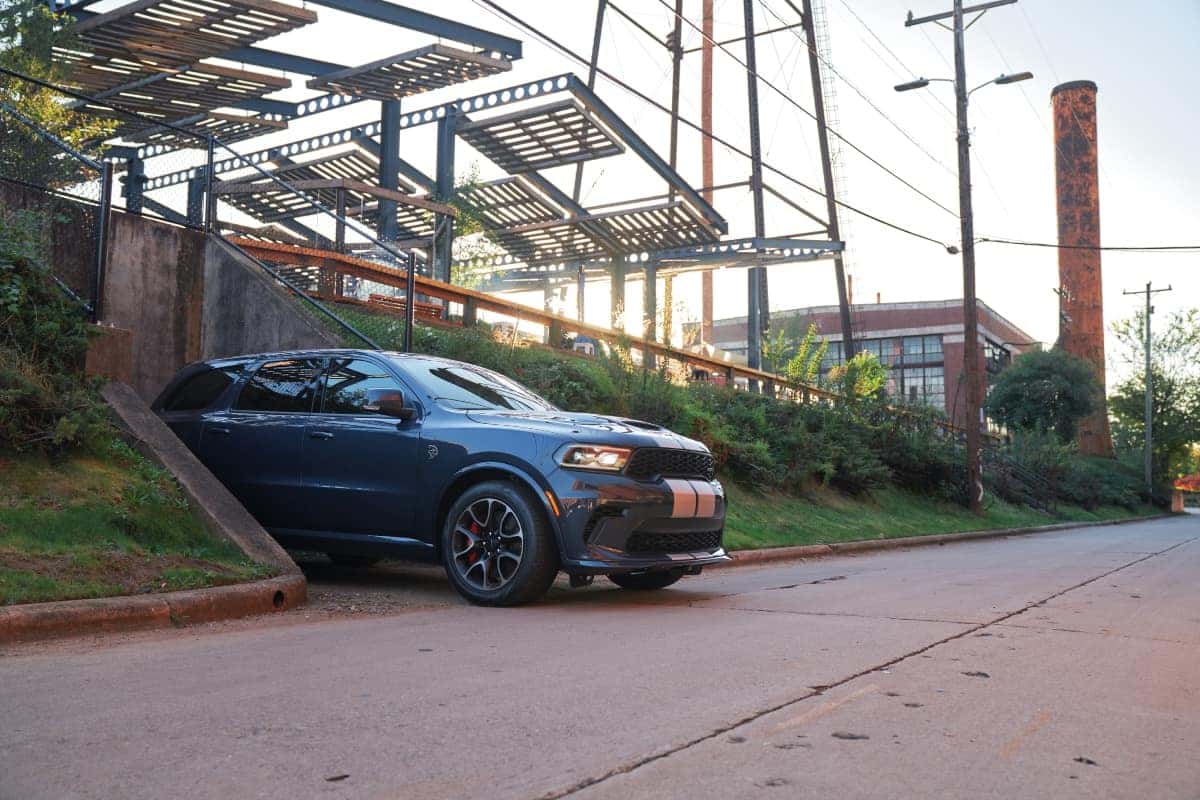 Dodge takes its Brotherhood of Muscle seriously and they're devoted to giving people a lot more of what they want. When Dodge unveiled its 2021 Durango SRT Hellcat as the most powerful SUV ever made, the automaker claimed it would only build 2,000 units of the 710 horsepower Hellcat V8-powered SUV. The top-tier performance trim was announced as a halo product, meaning it's just a one-off to be discontinued at the end of the model year. Its exclusivity instantly made the Durango SRT Hellcat an instant hit, causing all units to sell out quickly. In April (2021), Dodge announced they'd be making a few more Dodge Durango units than was previously announced in order to meet demand. Dodge revealed they made just over 1,000 more units of the Durango SRT Hellcat. 
A Dodge spokesperson recently confirmed the latest figures, representing a 50 percent increase in production despite the micro conductor crisis that's currently plaguing the automotive industry. Given that Dodge will not offer the top-tier performance trim for the 2022 model year due to tightening emissions standards going forward, an all-new Durango is expected to arrive soon. Not only will the Durango SRT Hellcat be a rare one-off, but it'll also likely end up being rarer than the 808 horsepower 2018 Dodge Challenger SRT Demon — a model of which only 3,300 units were made for the U.S. and Canada. 
As a no-compromise SUV, the 2021 Dodge Durango raises the bar thanks to its overhauled exterior styling and a new interior cabin that was borrowed from the flashy Dodge Challenger. Now with more performance power than ever before, the 2021 Dodge Durango is available in the following six distinct trims — SXT, GT, Citadel, R/T, 392, and SRT Hellcat. The model's overhauled exterior includes new aggressive features, including a new front fascia, grille, rear spoiler, wheels, LED daytime running lamps, and LED low/high projector headlamps. 
On the inside, the 2021 Dodge Durango has also been significantly upgraded to include a large, redesigned instrument panel, front doors, and center console. There's also the latest Uconnect 5 infotainment system that features the largest-in-class available 10.1-inch infotainment touchscreen display. All these updates make the interior more refined, more modern, and most important of all, it certainly feels much more driver-oriented. Additionally, Dodge also added the new Tow N Go Package that's meant to be paired with the 5.7-liter HEMI V8 engine on the R/T trim, giving that trim not only a best-in-class towing figure of 8,700 lbs but an improved top speed of 145 mph as well. 
Experience the auto industry's only three-row muscle car here at University Dodge. With seating for up to seven passengers, this family-friendly SUV with top-notch performance might just be the one for you. Explore the latest Dodge Durango inventory here at University Dodge and schedule your test drive today! Follow University Dodge on social media to stay up to date with the latest Dodge news and offers. 
Photo Source/Copyright: Stellantis