Dodge Hopes to Thwart Challenger, Charger Vehicle Theft With New Software Upgrade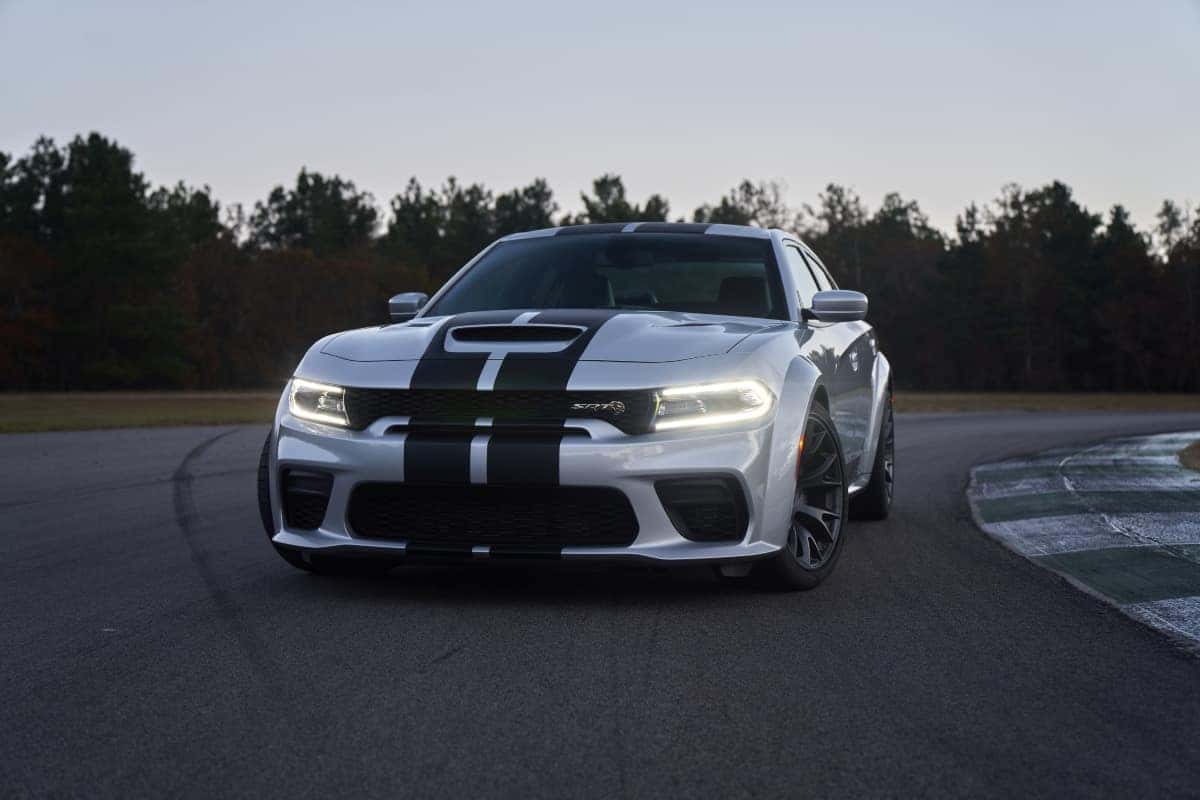 An upgrade is in order for both the Dodge Challenger and Charger models. The automaker announced an automotive software upgrade for Challenger and Charger vehicles powered by the 392-cu-in. HEMI V8 or the supercharged 6.2-liter HEMI V8. As for the update, it is intended to further thwart vehicle theft — even joyrides — by having the owner input a four-digit security code via the existing Uconnect infotainment system. The feature limits the vehicle's engine speed to 675 rpm, essentially idling it and preventing auto theft. 
"Today, Dodge is launching a new owner-customized 'double verification' security system. When flashed into the computer of affected 2015 or newer Dodge muscle cars, the protective software will limit the engine output to less than 3 horsepower, foiling fast getaways and joyrides," said Tim Kuniskis, Dodge Brand Chief Executive Officer — Stellantis.
Receive A Free Software Update With Our Help
Dodge is offering the software upgrade free of charge at any Dodge dealer, with the offer valid on 2015-2021 model-year Dodge muscle cars. Like we mentioned earlier, the software update enhancement will be completed via the existing Uconnect 4C infotainment system by applying a second-level vehicle security encryption. "More than 150 cars are stolen every day in the United States. For any car owner, it's terrible, it's a hassle and it's a personal violation. Though statistically rare, car thieves have targeted the high-powered Dodge muscle cars, and we want the Dodge 'Brotherhood' to know we're taking quick action and covering their backs," added Kuniskis.
As always, Dodge is one step ahead in quickly tackling the problems that its most devoted enthusiasts face. When idling, both the 392-cu-in. HEMI and the 6.2-liter supercharged HEMI produce approximately 2.8 horsepower and 22 lb-ft of torque. Not only does the new software upgrade protect Dodge owners from theft, it also functions as a public safety measure as it inherently prevents criminal police evasion and high-speed chases that can result in the case of stolen vehicles. Double encryption is becoming more and more common for consumers, often found on online accounts and now behind the wheel of a Dodge Charger or Challenger. 
According to the brand, this is only the beginning of Dodge's enhancements to deter vehicle theft and protect owners' investments. Further enhancements and other improvements, including more advanced technology, are further down the pipeline. Owners of 2015-2021 Dodge Challenger SRT or Dodge Charger SRT vehicles powered by the 392-cu-in. HEMI V8 or the supercharged 6.2-liter HEMI V8, as well as those behind the wheel of 2019-202 Scat Pack trims powered by 392-cu.-in. HEMI V8 engines should reach out to their local Dodge dealer — including University Dodge — to schedule a free Security Mode installation appointment. Dodge expects to have the new security feature ready to go in the second quarter of 2021.
Ready to get behind the wheel of your very own Dodge Charger or Dodge Challenger? Visit us at University Dodge, explore our latest Dodge inventory and schedule your test drive today! Follow University Dodge on social media to stay up to date with the latest Dodge news and offers.
Photo Source/Copyright: Stellantis