Dodge Hits the Road on HWY 93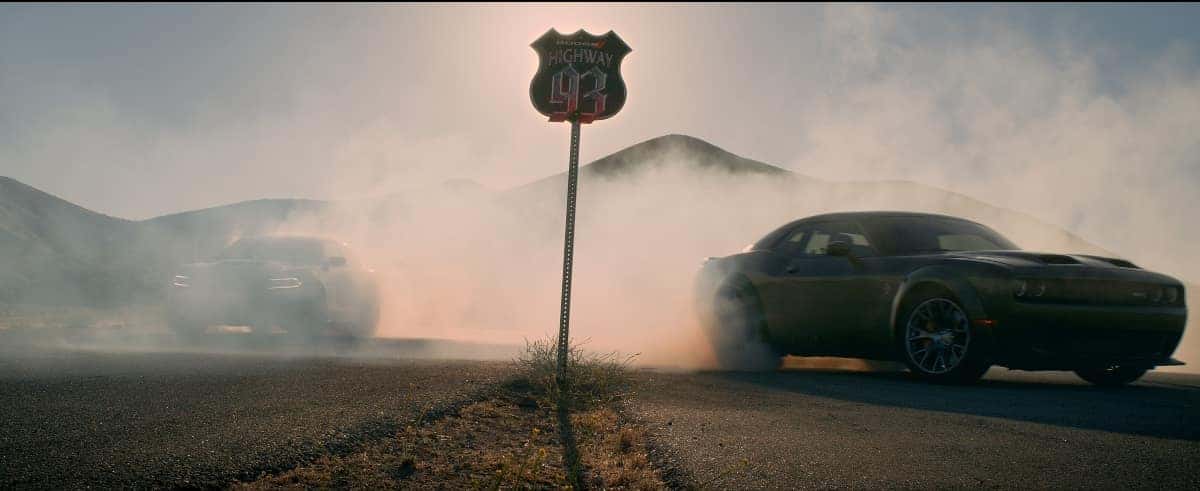 Continuing to rile up its enthusiasts, Dodge is now charting a course on HWY 93 for its biggest fans to enjoy this summer (2022). As of now (June 2022), there are 93 Dodge-inspired events across America, celebrating the 93 days of summer. Dodge carefully chose specific places that match the authentic and daring spirit of the brand. The official launch of the campaign was June 22 (2022) and is programmed to run all the way up to September 22, 2022.
"HWY 93 is more than just a highway, it's a mindset; one that stretches across all 93 days between June and September, past the coolest events and hottest locations in America. Summer is the best time of year for Dodge, it's when the shackles of winter come off, and drivers are free to get the absolute most out of the longest days of the year. And Dodge, with the Brotherhood of Muscle, is going to blaze a path across the United States that leaves no roadhouse, rest stop or drag strip unturned," said Tim Kuniskis, Dodge Brand Chief Executive Officer–Stellantis.
Brotherhood of Muscle fans are encouraged to log on to DodgeHWY93.com and begin charting their summer road trips. Dodge is also encouraging its fans to submit their own content and tips to add new stops on the HWY 93 route throughout the summer while using #DodgeHWY93. Some of the best content will be selected and showcased on DodgeHWY93.com. In order to make it on the list, places and events must bring the heat as a legitimate Dodge experience. Only the strangest attractions and most thrilling events will make the cut this summer.
"And with more than 13 million–and growing–devoted fans across our social media channels, Dodge has automotive's most active and engaged muscle car following, and their passion and excitement for the brand are all but impossible to recreate on our own. So we're going to collect user-generated content from our biggest fans, including the 93 days, and put our Real Brotherhood of Muscle in the driver's seat of the Dodge brand's next national campaign," added Kuniskis.
The campaign includes the standard TV, social media and digital content distribution and is programmed to last throughout the 2022 summer session. DodgeHWY93.com will provide those interested with more details, including access to interactive maps, roadhouses, restaurants, races, rest stops, iconic drag strips, scenic drives, sporting events, lodging, and many other attractions. The list is vast so that Dodge owners can build their custom summer road map.
Once the HWY93 campaign ends, Dodge is planning to launch its new The Real Brotherhood of Muscle campaign that's slated to feature real Dodge stars. Dodge is looking for brand ambassadors and looks to search social media platforms such as YouTube, Tik Tok, Facebook, and Instagram for the best Dodge enthusiasts to integrate into the campaign.
Visit us at University Dodge to get a taste of that famous Dodge performance. Explore our latest Dodge Performance inventory, including several SRT iterations of the Challenger, Charger, and Durango, and schedule your test drive today! Follow University Dodge on social media to stay up to date with Dodge's ongoing announcements.
Photo Source/Copyright: Stellantis