Dodge Grand Caravan: Perfect for Tailgating Season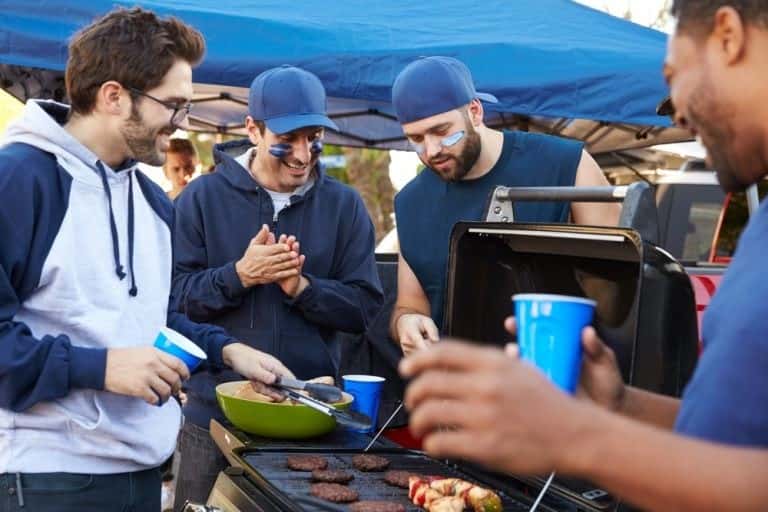 With football season just around the corner, tailgating is probably the most important part of team spirit. Games, food and drinks get everyone amped up for the big game. However, nothing is better than having a vehicle to bring all of the equipment and the tailgating crew and the Dodge Grand Caravan, a minivan, has some amazing features for tailgating…
Interior seating
The most impressive feature of the Dodge Caravan is the amount of space it has. Transform from max people carrying mode to max cargo-carrying mode with little effort required. Users can open up the Grand Caravan's liftgate and rotate the third-row seats, called tailgate seats, to face the tailgate party and the best part about them, is that the tailgate protects the people sitting in those seats from the rain or sun.
But wait, there's more! When all seven of the Grand Caravan's seats are being used by people for transportation, the built-in floor compartment that would hold the folded up Stow 'n Go seats can be used as additional storage space!
Specs
A 6.5-inch touchscreen infotainment system adds an amazing feature to this minivan. Additionally, there is the optional feature of the second-row overhead 9-inch DVD console to play movie or video games to keep the kids (and adults) happy and there's also an optional feature for a complimentary 1-year subscription to SiriusXM, which has a wide range of commercial free music options that can be played during the tailgate party. The Dodge Grand Caravan also comes standard with a 40GB hard drive and a 6-speaker system, so that fight song can be played loud and proud!!
Overall, the Dodge Grand Caravan is the perfect vehicle for tailgating and is incredibly convenient for cargo, friends and family. It takes tailgating to whole new level.
Interested in taking a test drive and making this year's tailgate season awesome? Come visit University Dodge at our location in Davie, FL or take a look at our available inventory on our website.