Dodge Grand Caravan is the Perfect Vehicle for Bands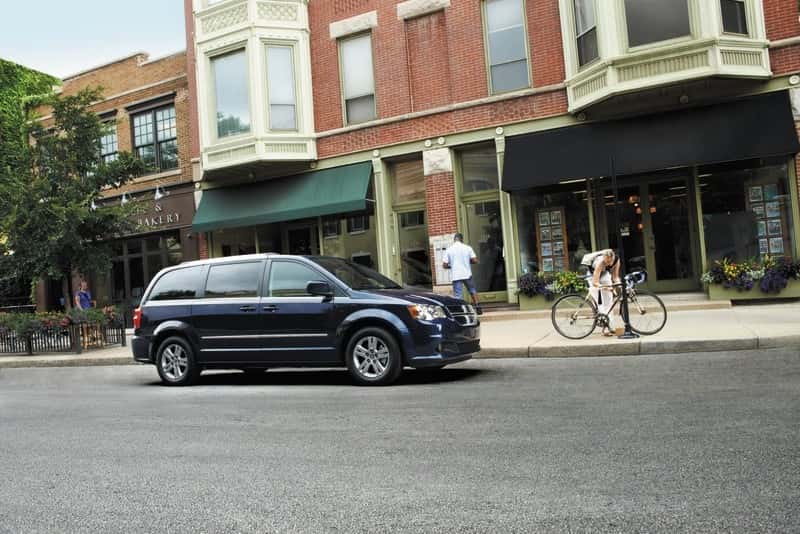 If you are a new band trying to make its way in the music industry, there are three things that are always on your mind, music, money, shows. While University Dodge can't help your band with music, one of our Dodge Grand Caravan models can help you with the other two things – saving money on a vehicle to get you to shows.
Dodge has been tweaking and changing the Grand Caravan for more than 30 years, and along the way they have turned the minivan into an awesome vehicle for a group of people, like a band, to travel safe, efficient and comfortable.
Despite all of the Grand Caravan's awesome features, like seven passenger seating, Stow 'n Go seating, and a standard 6.5-inch touchscreen display, the Grand Caravan is the most affordable new minivan on the market and that also makes it one of the most affordable used minivans, too.
But back to the convenient features like Stow 'n Go seating. Stow 'n Go seating is a built-in storage system that makes it really easy for users to reconfigure the second- and third-row seating in a way that optimizes interior space. How? There are storage cubbies built into the floor of the vehicle, so when a seat or a bench seat is not needed, they seat can easily be folded and stored into the floor. However, if the seat is in use, that built-in floor storage space is empty and it can be used to store all types of items.
And, don't worry about the Grand Caravan breaking down on the way to a show. The Grand Caravan is equipped with the award-winning 3.6-liter Pentastar V6 engine, which is the same engine that is in the more expensive Chrysler Pacifica. The Pentastar engine is known for durability and it has enough power (283 horsepower) to tow up to 3,600 pounds, which is plenty for a trailer filled with all of your big band equipment.
Is your band gearing up for a summer tour? Come by University Dodge and see what Dodge Grand Caravan models we have available. We have used and new vehicles.
Photo Copyright: Dodge.com