Dodge Earns Fourth Consecutive Brand Image Award from KBB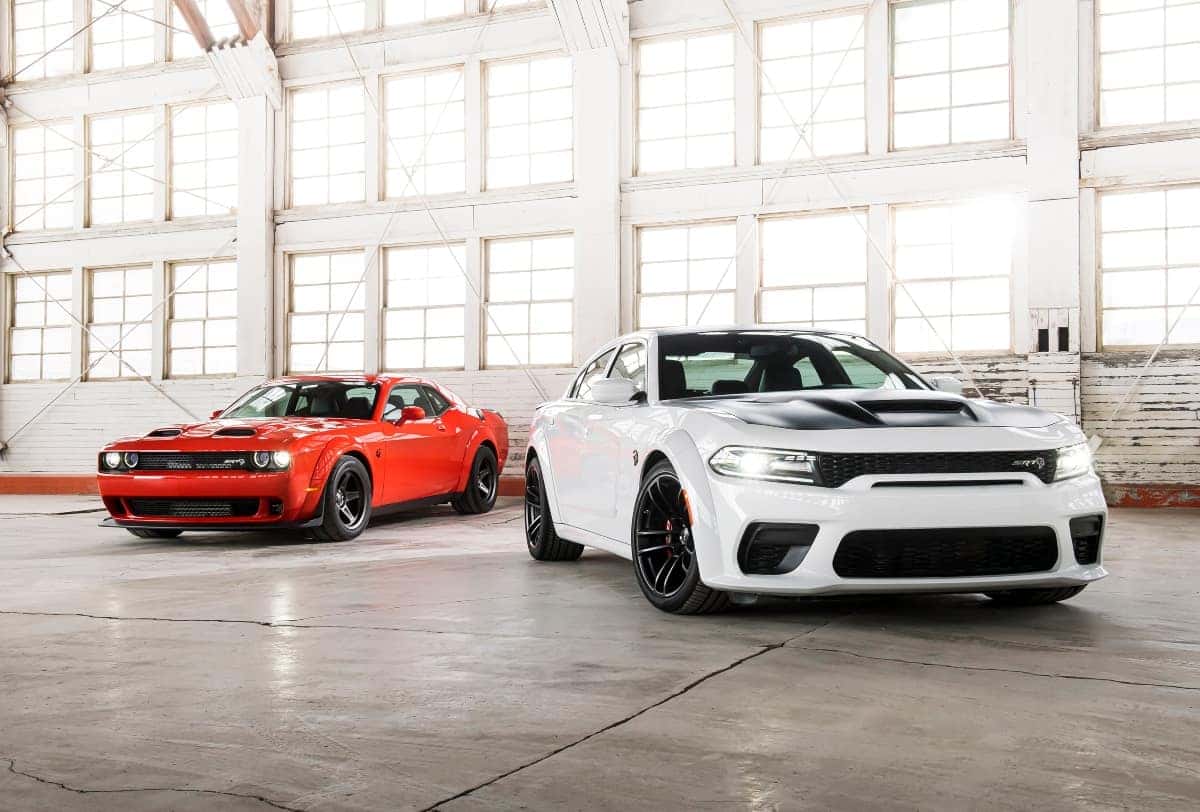 Once again, Dodge's high-impact heritage designs are making noise, this time as Kelley Blue Book (KBB) named Dodge one of its Best Car Styling Brands in its 2022 Brand Image Awards. Th9is is the fourth consecutive for the automaker. Luxury, non-luxury and truck shoppers are all part of the calculation as KBB bases its Brand Image Awards on new-car buyer perception data. 
"Kelley Blue Book Brand Image Award winners lead the pack when it comes to capturing new-car shoppers' attention. As more automotive brands and new models arrive on the scene each year, the increasingly crowded marketplace provides fresh challenges for product designers and planners and marketers alike. The battle for market share starts with perception and consideration among shoppers, so these winners epitomize which brands are most successful in making a positive impact on their target audience for 2022," said Vanessa Ton, Senior Industry Intelligence Manager for KBB. 
Lauded as a performance brand, Dodge has no issue when it comes to getting attention. The brand's styling expresses the legendary Dodge performance – straight from the factory. In fact, Dodge's devotion to its performance image helped the Dodge Challenger earn the No. 1 spot in total muscle car sales for 2021, a first time occurrence for the brand in this segment. 
Enthusiasts can continue to expect top-notch recognizable, high-impact performance models and trims, along with numerous appearance packages as well. For 2022, Dodge unleashed its Jailbreak edition for both the Challenger and Charger SRT. Buyers have access to an entire palette of Dodge customization options, empowering them to not only customize performance, but their vehicle as a whole. Dodge also offers its HEMI Orange and SRT Black appearance packages for select Charger and Challenger trims as well, giving buyers even more customization options. Dodge is also currently embarked on its Never Lift campaign as it arguably provides a blueprint for the brand's future. 
Brand Image Awards
KBB bases its Brand Image Awards on consumer automotive perception data collected via its Brand Watch Study. The study tracks online brand and model perception, tapping into more than 12,000 in-market new-vehicle shoppers that rely on KBB for information. Regarded as highly comprehensive, the study offers automakers insight into how consumers perceive their brands and what goes into their purchase decisions, often capturing brand/model familiarity among new car buyers. 
Ready to add a little thrill to your everyday drives? Visit us at University Dodge and check out the Dodge inventory. Whether you're looking to get behind the wheel of a Dodge Charger, a Dodge Challenger, or even a Dodge Durango, we here at University Dodge have plenty of options for you. Schedule your test drive today! Follow University Dodge on social media and stay up to date with the latest Dodge news and offers.
Photo Source/Copyright: Dodge