Dodge Charger Concept is Headed to the California Spring Fest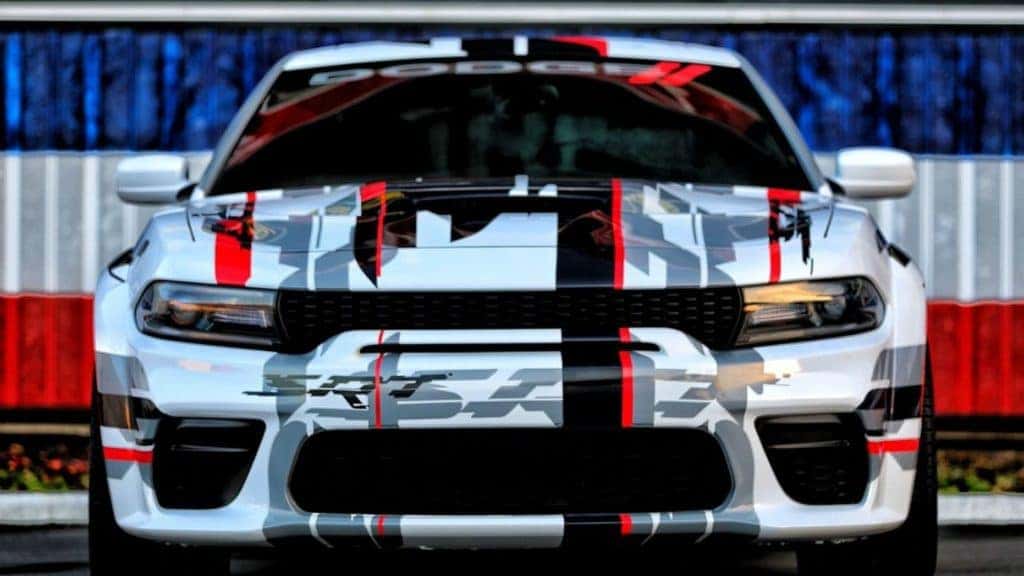 Speculation is running wild about the Dodge Charger and the possibility that it may eventually be offered with the Widebody package that's currently available on the Challenger SRT Hellcat and R/T Scat Pack. Mopar enthusiasts have been claiming that all insider knowledge points to Dodge having the package ready to go for the 2020 model year. There hasn't been much in terms of public confirmation for this particular rumor, but Dodge did admit that a concept Charger will be on display at California's Spring Fest taking place the weekend of March 23 – 24, 2019. Lucky for us, a camouflaged SRT sedan was witnessed cruising around Southfield, Michigan days before the Spring Fest is scheduled to take place.
After the clip of the mysterious Charger-like sedan circulated on multiple online outlets, MoparInsiders and CarBuzz both set out to confirm something was definitely in the works for the 2020 Dodge Charger. A company spokesperson commented on behalf of Dodge when asked, saying "We are taking a Charger design concept to Spring Fest (this upcoming weekend) to gauge feedback from the huge Dodge Charger, Challenger, and Chrysler 300 enthusiast base that attends the California event each year. Other than that, we don't have anything to announce."
MoparInsiders has compiled a small list with everything we know about the upcoming 2020 Dodge Charger Widebody models. The front and rear fascias are supposed to be drastically different from what we're used to. Apparently, there will be a new and redesigned dual-snorkel grille for the Widebody cars that will revamp the grille to feature smaller intakes in the corners of the upper grille. As for the front and rear fascias being drastically different, MoparInsiders claims that they had to be redesigned to incorporate them with the Charger body lines and the new widebody fender flares that the Widebody package offers.
Spy video footage that's now scattered around the web doesn't show any closeup angles of this presumed Dodge Charger Widebody concept. Enthusiasts will be forced to wait to witness just how "dramatically different" this Dodge Charger model is, however, the fact that Dodge has asked its enthusiasts to wait and see what happens at Spring Fest surely is reassuring. Let's hope the car that makes its way to the Auto Club Raceway in Pomona, California is a legitimate prototype and gives us a hint as to what Dodge is thinking in terms of the future of their design. Check out the spy video below:
Find the Dodge Charger of your dreams at University Dodge, explore the 2019 Dodge Charger inventory and schedule your test drive today! Follow University Dodge on social media to see what concept cars Dodge plans to introduce in the near future.
Photo Source/Copyright: Dodge