Dodge Challenger Officially Outsells Chevrolet Camaro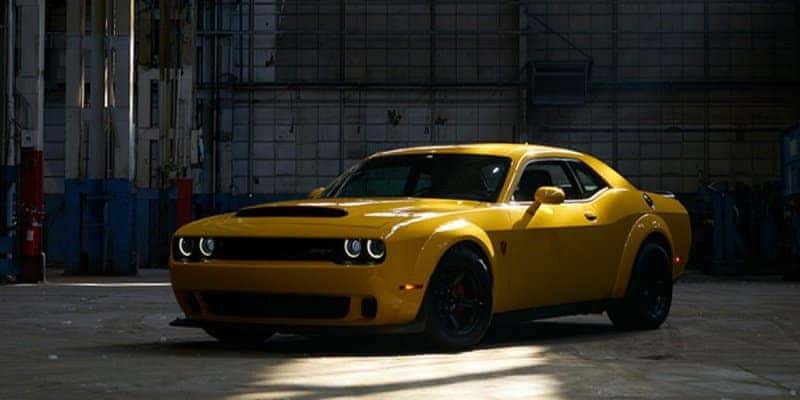 Competition is standard in the automotive market and this next competition we're going to be talking about is one based on speed and muscle. A silent battle has been brewing between two of the major automakers – Dodge and Chevrolet –  over which vehicle holds the No. 2 spot in the performance/sports category. Dodge had an amazing 2018 and for the first time ever officially passed Chevrolet in terms of sales figures during the first quarter of 2019. Analysts aren't stunned by Dodge's success as the brand has been continuously gaining substantial market share at an impressive rate over the past few years.  
Trims of the Dodge Challenger such as the Demon and Hellcat have led to a resounding presence on Facebook with more than 5.2 million followers. The speed demons are mostly men and women driving two-door coupes ready to blast off from 0 to 60 mph in nearly 3.4 seconds. The average age of the buyer is about 51. Often referred to as a highly emotional segment, muscle cars appear to be experiencing a revival. Oftentimes it's the first-generation cars that are sought after, but nowadays the niche segment has so much to offer buyers that it's a no-brainer as to why Dodge keeps climbing the charts.
After moving past the Chevy Camaro for the first time in its history, the Dodge Challenger is poised to continue enlarging that gap. The Ford Mustang remains in the No. 1 spot by a long shot. To what do analysts attribute this ongoing Dodge surge? Experts believe that "Muscle cars are all about brand image, promotion, and profits. Gearheads will pay a premium to get the performance they want, and they tend to be diehard loyalists. Muscle cars bring gawkers into the showrooms even if they can't afford them, giving dealers the opportunity to sell them something else," said John McElroy, host of "Autoline After Hours."
What's different about the Dodge lineup? The automaker is devoted to expanding its own lineup as evidenced by its repeated introductions of new variants and trims year after year. Differences between basic models – such as the base SXT Challenger for example – and high-tier trims such as on the Challenger Hellcat are significant, but prospective buyers still have plenty to choose from in between the two trims. Other automakers do not offer as much variety, thus some of the numbers could easily be reflecting newfound loyalty among muscle car enthusiasts.  
Another reason the Challenger is experiencing a surge in popularity? Advertising. Experts such as ad exec Robert Davidman said "Advertising works when the consumers is surrounded by messaging. Just running an ad on TV won't do it alone. The Challenger has been integrated into programs beyond the traditional advertising placements, shows like 'Top Gear,' 'The Grand Tour,' 'Fast and Loud,' 'Motor Trend,' even 'NCIS: LA' has used it." Davidman does go on to say "But mostly, I would say that the simple answer is that the car performs really well."
Come check out the Dodge Challenger inventory at University Dodge. Find the Challenger of your dreams – whether that be a starter like the SXT trim or another trim more boisterous powered by the Hellcat engine. Schedule your test drive today and follow University Dodge on social media for the latest news.
Photo Source/Copyright: Dodge