Dodge Challenger HIP Colors, Performance Wheels + Fancy Interiors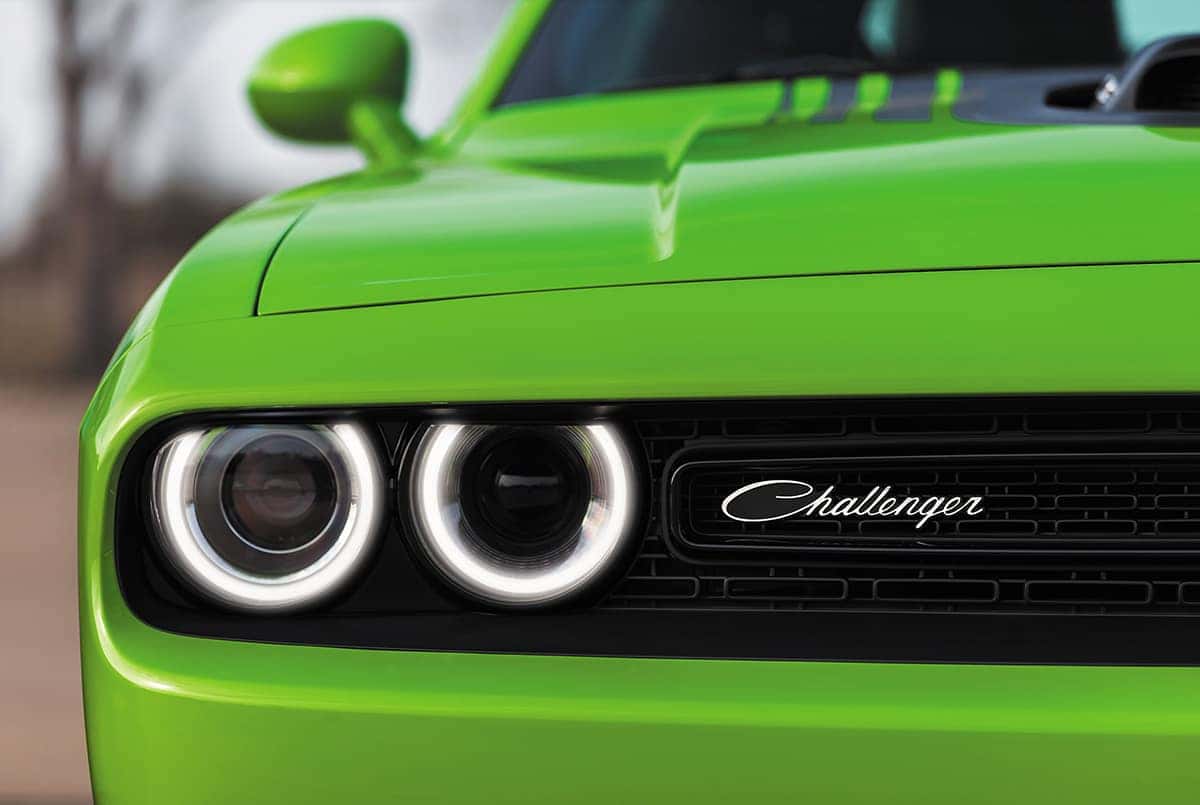 What's cooler than being cold? Ice cold. That seems to be the motto for the Dodge Challenger. As if the model wasn't cool enough for its crazy engines that range from 305 to 840 horsepower, or the vehicle's muscle car design, Dodge has made the Dodge Challenger ice cold by giving customers a selection of bold exterior colors, stylish performance rims and luxurious yet sporty interior colors and materials.
Exterior Colors
Unlike Ford and Chevrolet, the only other two automakers that make muscle cars, the Dodge Challenger is available in a large range of colors and they are far from standard. From 1969 to 1973, the beginning of the muscle car era, all domestic Chrysler models (Dodge, Plymouth, Chrysler) were available in exclusive paint colors at an extra cost, and those colors became known as High Intensity Paint (HIP) colors, and they are still a part of the Dodge legacy today.
2018 Dodge Challenger models are available in 15 different HIP colors. In addition to the classic must-have colors like black (Pitch Black), white (White Knuckle), red (TorRed, Redline Tri-Coat, Octane Red) and grey (Billet Silver Metallic, Destroyer Grey, Granite Crystal Metallic, Maximum Steel Metallic),, there are also super and unique vibrant colors like Yellow Jacket, Plum Crazy, B5 Blue, Go Mango and the two new colors, IndiGo Blue and F8 Green. In addition to the crazy colors, the colors also have catchy and unique names, which is another trait rooted in the HIP color legacy.
Wheel Options
Wheels are an important part of a vehicle's performance and look, so Dodge has given the Challenger several different wheel options. The standard wheels are far from the wheels that are typically standard on other vehicles. The base Challenger trim, the Challenger SXT, rides on 18-inch satin carbon wheels aluminum wheels, but buyers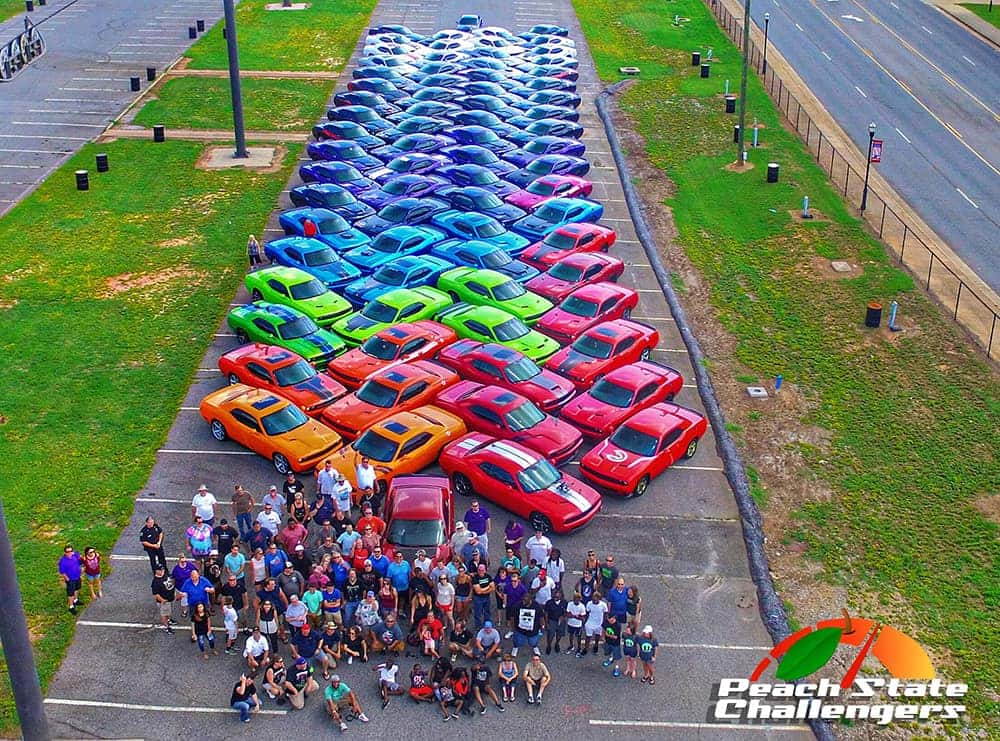 also have the option of 20-inch satin carbon aluminum wheels (standard on the Challenger R/T), 20-inch granite crystal aluminum wheels (standard on the Challenger SXT Plus and Challenger R/T Plus) and 20-inch gloss black painted aluminum wheels. The Challenger R/T Shaker comes standard with 20-inch satin aluminum wheels with black pockets and 20-inch hyper black II forged aluminum wheels are an available option (also optional on the Challenger R/T and Challenger R/T Plus.
The SRT performance trims come with a couple different options as well. The Challenger SRT 392 and Challenger SRT Hellcat ride on 20-inch SRT low gloss black perforated wheels. The Challenger SRT Hellcat Widebody has 11-inch wide wheels that are 20 inches tall and called Devil's Rim aluminum wheels. The Challenger SRT Demon also rides on wheels that are 11 inches wide, but they are smaller as they are 18-inch aluminum wheels.
Interior Colors
Buyers also have six interior color and fabric options available and they are just as impressive as the exterior color options. Of the six options, four of them are two-tone combinations, Black/Demonic Red, Black/Ruby Red and Black/Pearl and Black/Tungsten, and the two single color options are black and sepia.
The black/Demonic Red color scheme is new to the 2018 model year, and though the name might seem like the combo would be available on the new Challenger SRT Demon, it is only available on the Challenger SRT Hellcat and Challenger SRT Hellcat Widebody. An all-black interior is an available on all trims, and Black/Pearl is available on the Challenger R/T Plus and Challenger SXT Plus. The Black/Ruby Red combination is an available option on the Challenger SXT Plus, Challenger R/T Plus, Challenger R/T Scat Pack, Challenger R/T Plus Shaker, Challenger 392 HEMI Scat Pack Shaker and Challenger SRT 392. The Sepia/Black combination is available on the Challenger SRT Hellcat, Challenger SRT Hellcat Widebody and Challenger SRT 392.
Interior Materials
In addition to colors choices, the Challenger interior is also available in a couple different materials. The base trim, the Challenger SXT, comes standard with premium cloth sport seats, and other material options available on other trims range from Nappa leather to a combination of Nappa leather and suede to Laguna leather.
Want to check out a Dodge Challenger and see which interior and exterior color scheme fits you best? University Dodge has a huge selection of 2018 Dodge Challenger models and since we are the largest SRT dealer in Florida and the Southeastern U.S., we have the largest selection of SRT models around. Come test drive one today!
Photo Credits: Top Photo – Dodge.com; Bottom Photo – Peach State Challengers