Divisive Dodge Splitter Guards Strike Again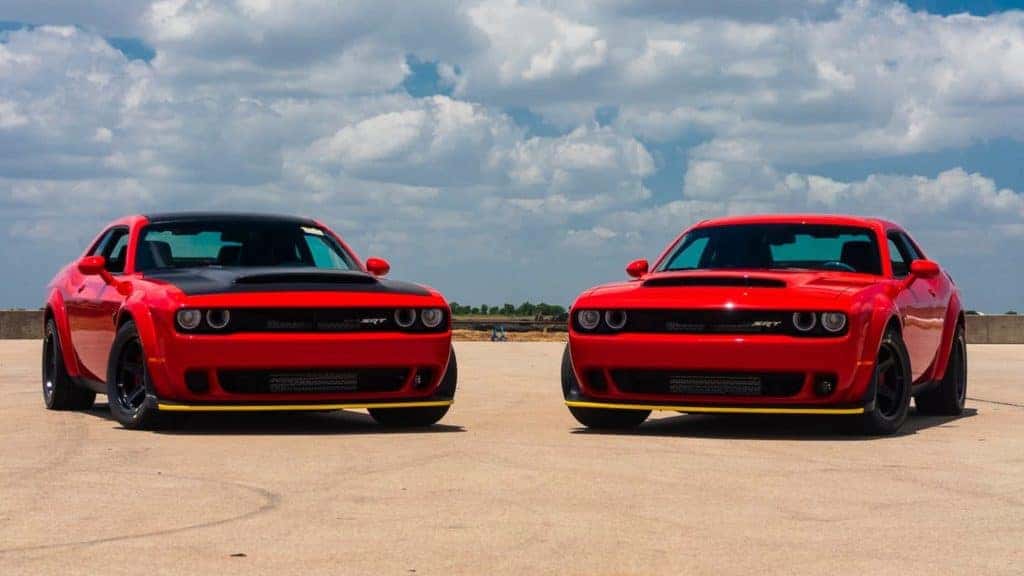 There are plenty of debatable issues in the automotive world, but none appears to be as divisive as the hotly-contested Dodge splitter guards. Yes, that's right, enthusiasts can't agree to disagree about Dodge's splitter guards. The plastic parts were introduced on a few of the 2015 Dodge Challenger and Dodge Charger variants. Since their introduction, enthusiasts have been torn on whether removing or keeping the plastics in place in the name of aesthetics. 
Originally, the yellow plastic guards were placed on the splitter to protect the vehicles while en route to the car dealer. Given that the guards were yellow in color, the color contrast with the actual vehicle contributed to their rise in popularity. In a swift turn of events, Dodge shifted the color to pink, according to Autoblog and Car & Driver. Purists, including lead SRT designer Mark Trsotle, beg that new owners remove the splitter guards from their cars. 
Like we mentioned earlier, the splitter guards were applied to protect the vehicles' lower front fascias throughout shipping and handling. Mark Trostle warned Dodge owners that if the splitter guards are left on too long, they'll collect enough dirt and grit that'll cause damage to the new paint. Trostle has been quoted in an interview with Autoblog, saying "I wish they would take them off." But, the other side of things is the enthusiasts who see the splitter guards as a way to stand out or be different as they enjoy the contrasting look. 
"Yes, they are designed to be removed before delivery. But today, they have their own Facebook page, and many of our performance enthusiasts have active debates on whether to keep or remove them. Some owners say they are even selling them in the aftermarket," said Tim Kuniskis, global head of Alfa Romeo and head of passenger cars for Dodge, SRT, Chrysler, FIAT, FCA for North America. 
The Facebook page that Kuniskis is referring to is called "Hey Pal, You Forgot To Take Your Splitter Guards Off." The private Facebook group was created on April 11, 2019 and boasts over 10,000 members as of this article. Now that Dodge is going to change the guards from yellow to pink, membership in the Facebook group is likely going to continue growing. 
"Obviously, they weren't part of the original design. We started with yellow guards and shifted to pink, but they are still so popular that we may shift them yet again to black. Wherever we land, this is another example of how our customers are passionate about every part of their Dodge muscle cars — from the high-horsepower engines that power the Charger and Challenger to the splitter guards designed to protect them, so we expect the conversation to continue," Kuniskis said. 
Visit us at University Dodge and explore our existing Dodge lineup, whether you're searching for a 2020 Charger or a 2020 Challenger, we've got you covered. Follow us on University Dodge social media to stay up to date with the latest Dodge news. And don't worry, we here at University Dodge won't judge you regardless of what you choose to do with your splitter guards once you drive away in your new Dodge! 
Photo Source/Copyright: The Drive