Crazy for Plum Crazy Chargers and Challengers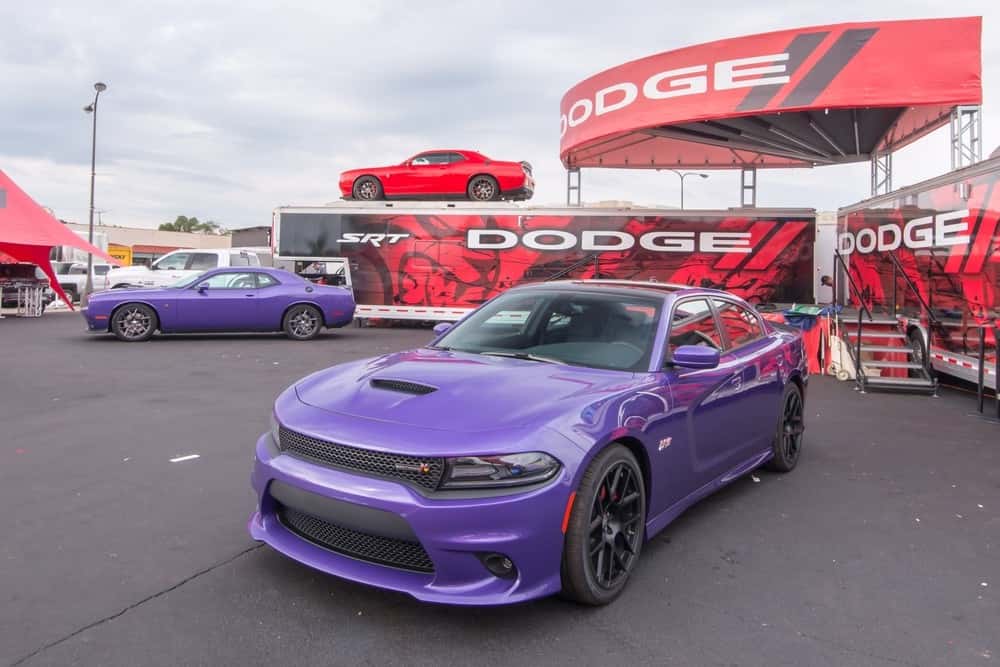 Last Friday, Dodge announced the extension to continue producing Dodge Challengers and Chargers in "Plum Crazy" one of MOPAR and Dodge's signature colors. "Plum Crazy" returned for a limited-production run in September 2015 and at the time, these special-editions were only made available on 2016 Dodge Challenger and Charger models until December.
However on Jan. 8, Dodge stated that their decision to extend "purple production" was motivated by two factors — exceptionally strong customer demand, plus the opportunity to pair their legendary high-impact hue with a new SRT Hellcat stripe.

Since the color's introduction in 1970, customer demand has continually increased – as the paint color is directly associated with high collectability and the "Mopar-or-no-car" legacy.
Not only is "Plum Crazy" a legendary color, but the Dodge Challenger and Charger Hellcat are  legendary models. The Dodge Challenger and Charger SRT Hellcat are the fastest, most powerful sedan and muscle cars ever. The SRT Hellcat models are equipped with a  supercharged HEMI Hellcat V-8 engine, which delivers an unprecedented 707 horsepower and 650 lb.-ft. of torque.
Looking for a Dodge?
Rob Lambdin's University Dodge has an awesome selection of Dodge Chargers and Challengers and a couple in "Plum Crazy." With such a huge demand, they are flying off of our lots, come check them out today. In addition to the Challenger and Charger we have an awesome selection of other Dodge models. We're conveniently located in South Florida in the city of Davie, nestled between Miami and Fort Lauderdale.
Photo credit attribution and copyright: Steve Lagreca / Shutterstock.com