Coming in Hot: The 2021 Dodge Durango SRT Hellcat is Officially Sold Out!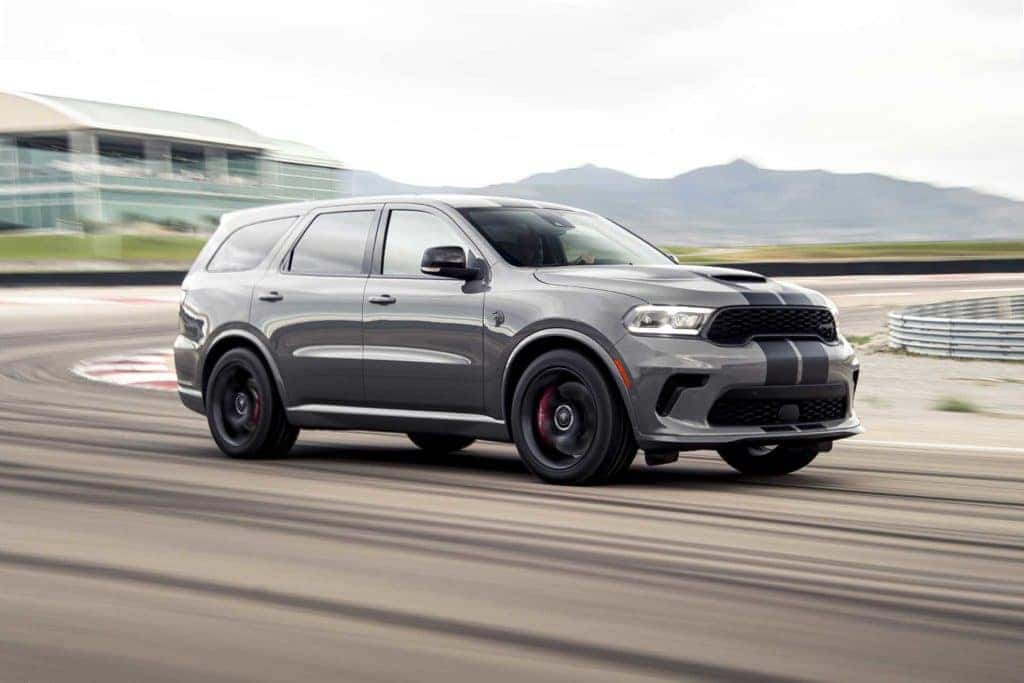 The 2021 Dodge Durango SRT Hellcat doesn't only literally go fast, it turns out the Durango SRT Hellcat production is actually sold out. After initially opening up the order books in November (2020), Dodge has now been forced to close new customer orders. Automotive experts allege there's still a number of small dealer-allocated units that'll be available in the near future. When Dodge launched the Durango SRT Hellcat, the automaker was very clear that it would be a halo product and the brand only committed to manufacturing a total of 2,000 units. 
"The 2021 Durango Hellcat is only a single model-year run, ensuring that it will be a very special, sought-after performance SUV for years to come. Based on anticipated demand, all dealer allocations have already been reserved, but there is still some time to secure an unsold dealer order," said Tim Kuniskis, Dodge Brand and Interim Chrysler Brand Chief Executive Officer — Stellantis. 
The Dodge Durango came into 2021 hot, with a successful 2020 in the books, as well as the 2021 Durango being recently crowned the SUV of Texas, and Full-size SUV of Texas honors for the sixth time by the Texas Auto Writers Association (TAWA). With its 710 horsepower and 645 lb-ft of torque, the 2021 Durango SRT Hellcat is the most powerful SUV ever thanks to the supercharged 6.2-liter HEMI Hellcat V8 that rests under the hood. The model has a 0-60 miles per hour (mph) time of just 3.5 seconds, a top speed of 180 mph, and an elapsed quarter-mile time of 11.5 seconds. If the prowess of the 2021 Durango SRT Hellcat isn't enough to impress prospective buyers, perhaps its best-in-class towing capacity will do the trick. All three top-tier engines, including the Supercharged 6.2-liter Hellcat V8, the legendary 392-cubic-inch HEMI V8 and even the 5.7-liter HEMI V8 (when paired with the automaker's Tow N Go Package) have a towing capability of 8,700 lbs. 
As a no-compromise SUV, the 2021 Dodge Durango raises the bar thanks to its overhauled exterior styling, and a new interior cabin that was borrowed from the flashy Dodge Challenger. Now with more performance power than ever before, the 2021 Dodge Durango is available in the following six distinct trims — SXT, GT, Citadel, R/T, 392, and SRT Hellcat. The model's overhauled exterior includes new aggressive features, including a new front fascia, grille, rear spoiler, wheels, LED daytime running lamps, and LED low/high projector headlamps. 
On the inside, the 2021 Dodge Durango has also been significantly upgraded to include a large, redesigned instrument panel, front doors, and center console. There's also the latest Uconnect 5 infotainment system that features the largest-in-class available 10.1-inch infotainment touchscreen display. All these updates make the interior more refined, more modern, and most important of all, it certainly feels much more driver-oriented. Additionally, Dodge also added the new Tow N Go Package that's meant to be paired with the 5.7-liter HEMI V8 engine on the R/T trim, giving that trim not only a best-in-class towing figure of 8,700 lbs, but an improved top speed of 145 mph as well. 
Experience the industry's only three-row muscle car here at University Dodge. With seating for up to seven passengers, this family-friendly SUV with attitude might just be the one for you. Explore the latest Dodge Durango inventory here at University Dodge and schedule your test drive today! Follow University Dodge on social media to stay up to date with the latest Dodge news and offers. 
Photo Source/Copyright: Stellantis