Brief History of the Dodge Viper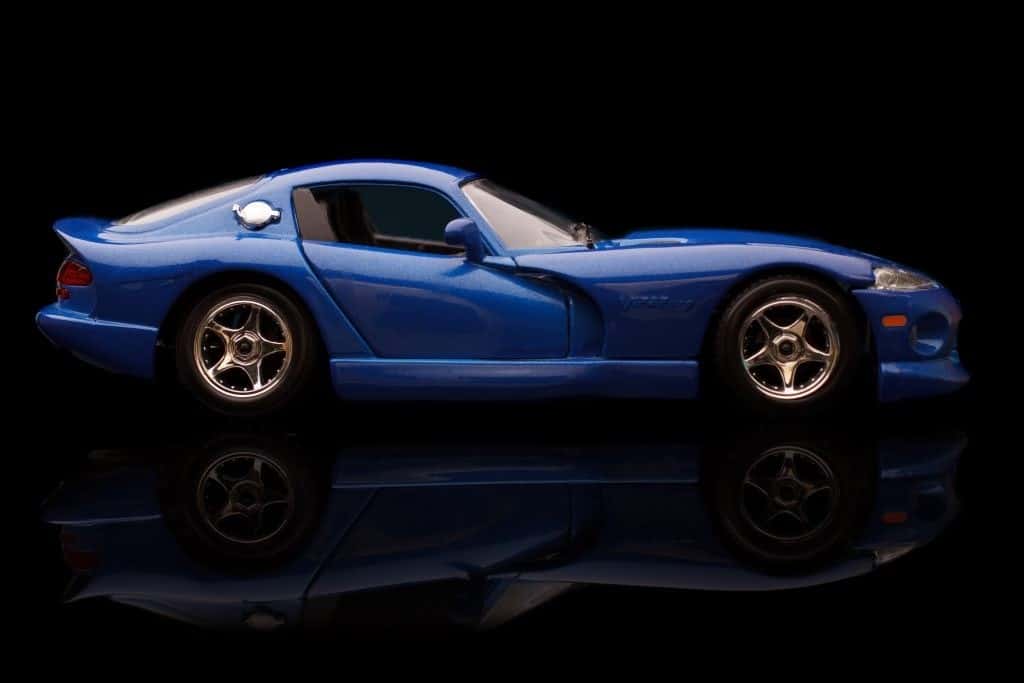 The 2016 Dodge Viper SRT is a pretty impressive piece of work. The handcrafted performance car is equipped with 645-horsepower engine that can reach top speeds of 193 mph and accelerates from 0-60 in 3 seconds. Comparing horsepower and dollars, the 2016 Ferrari 488 Spider is more than double the average cost of the Viper and only produces about 20 more horsepower than the Viper. The starting price of the Viper SRT is $87,895 and the Viper ACR is priced at $118,795.
But today's Viper is much different than it once was. The first Dodge Viper was shown as a prototype in 1989 and it was officially released in 1992 as the RT/10 Roadster. The car's engine was designed by Lamborghini (then owned by Chrysler) and could generate up to 400-horsepower. The roadster had a plain design, no side windows, exterior door handles, or roof and was priced at $55,630.
The second generation of the Viper was introduced in 1996. The second-generation car had an increased power, now capable of 415 horsepower, and it featured a removable hard roof and glass windows. Later that year, Dodge released the Viper GTS, which was a two-door coupe. The Viper GTS featured airbags, air conditioning, and power windows and had a 450-horsepower engine. In 2003, Dodge introduced the SRT-10, which was a second-generation phase 1. The new model had restyled body and a 500 horsepower engine.
In 2008, Dodge released the second-generation phase two Viper. The vehicle was powered by a 600-horsepower engine and had improved stability and cornering, and a redesigned electrical system. Though recently redesigned, Dodge announced it would end production of the Dodge Viper in 2010. To say farewell to the car, Dodge created a Viper SRT10 "Final Edition" and with only 50 cars produced, the special-edition model became a collector's item. In late 2012, the Viper was resurrected and was reintroduced to the market. In large part, the 2012 remodel is what we have today as the 2016 Viper.
Photo credit attribution and copyright: Hetman Bohdan / Shutterstock.com