Apps to Help You Be a Safer Driver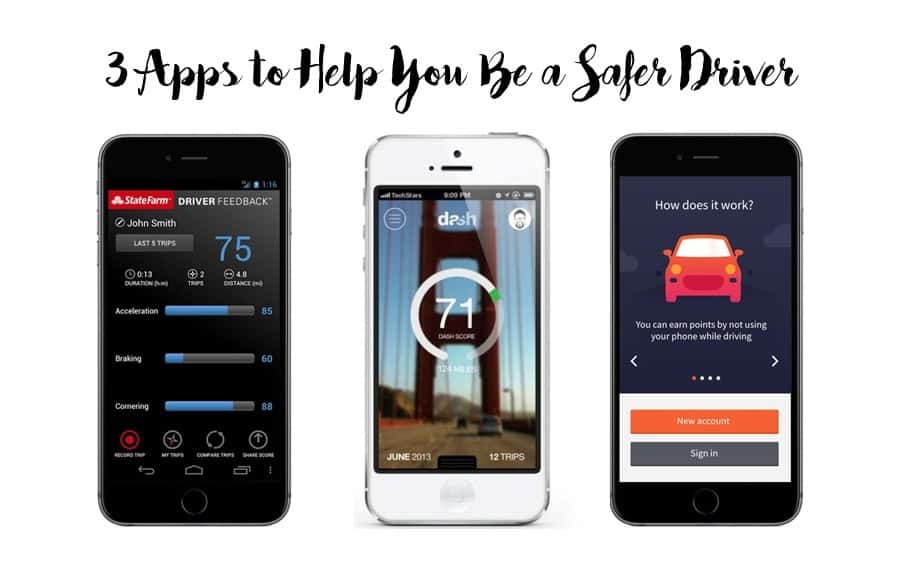 Cell phones have become an integral part of modern life, but when they interact with our driving habits, they can lead to dangerous situations. Realizing that phones are distractions to drivers, a few companies have created apps intended to motivate drivers to drive more safely. Below are three apps that are available on iPhone and Android smartphones that help drivers drive safe.
Dash
dash.by
Dash app connects a car's OBD (onboard diagnostics) to a smartphone and processes that data into a report about the driver's driving habits. Once connected, the Dash app pulls the vehicle's VIN number, make, model, capacity, and some engine specs. While a trip is in progress, the app provides a gauge of fuel consumption and provides drivers with auditory alerts for behavior like hard braking and over-accelerating. To provide drivers with driving advice, the app is built around the concept of a score. Acceleration, hard braking, speeding, phone usage, fuel efficiency, time of day, and road conditions all go into a score.
Aside from critiquing a driver's driving, the app also tells drivers if the car is low on fuel and where drivers can get the cheapest gas in the area. If there's a problem with the car, Dash will alert drivers, and provide a detailed rundown of the problem, an estimated cost for repairs or parts, and can recommend mechanic based on rates from Yelp.
Safe Drive
getsafedrive.com
Similar to Dash, Safe Drive gives drivers a report about their driving, but the way information is collected is different and there is no internal feedback about the status of a car. Safe Drive helps by locking the phone to prevent any distractions when the phone's GPS detects that it is moving faster than 10 mph. For every trip that the phone remains locked, it scores points in the app's game. These points can be used in competition with other users, all racing against each other to be the safest driver. The app does allow the phone to be unlocked during a trip, but doing so results in a loss of points. The points earned can be used in the SafeDrive Marketplace, which has a shop with discounted products ranging from food, sunglasses and shoes, provided by partner companies in various countries.
Driver Feedback by State Farm
statefarm.com/customer-care/download-mobile-apps/driver-feedback
This app focuses on rewarding good habits while driving and helping to eliminate the bad ones. It uses the phone to keep track of how the vehicle is moving. After each trip, the app generates a score from the proficiency of driving habits, such as acceleration, heavy braking, sharp turning, or other negative habits. The app also gives drivers insight into  traffic congestion and types of roads you drive on. The app then creates a log and average of driving scores giving the driver  various sets of data  so they can see driving behaviors that they can improve.