A Revamp is in the Works for the Dodge Journey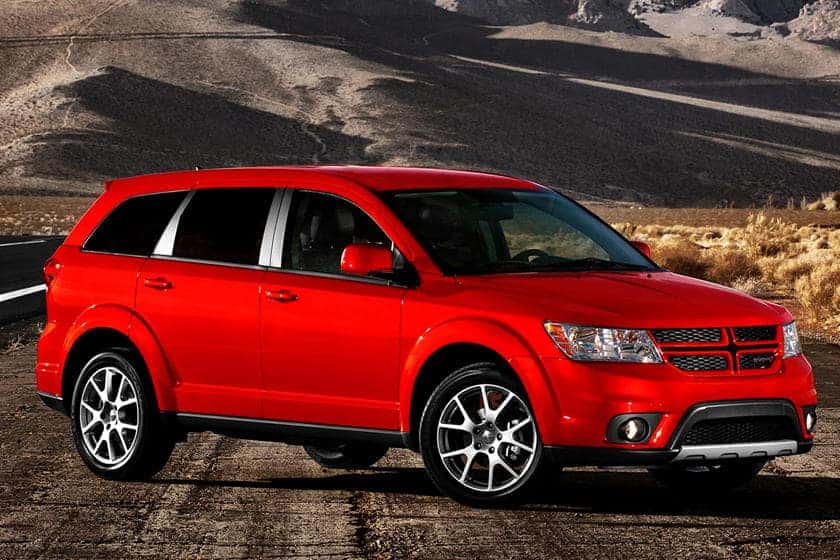 The Dodge Journey often feels like a forgotten blip in Dodge's lineup, but it's actually proved itself as a hard-to-dismiss model for the brand. Plans for an upgrade have been circulating since 2014, when Fiat Chrysler Automobiles (FCA) alleged in its five-year plan that an all-new Journey would debut by 2016. A hyped-up variant of the crossover — complete with SRT design — was rumored for 2017, but both model years came and went with the Journey's trims decreasing instead. Automotive News reported in 2016 that a new Journey would ride on the Alfa Romeo Giorgio platform, would debut by 2019, and that FCA would move production from Mexico to Italy. As of December 2019 none of those things have happened. So where does that leave the Journey? 
According to Mopar Insiders, the next-generation Journey may arrive by 2022 as a 2023 model. It is rumored to still ride on the Giorgio platform and will have a performance-focused variant. While it's unclear for now if the Journey moniker will be retained, Mopar Insiders claims that the crossover will remain a two-row, five-seater vehicle. Previous reports state that the Journey will be shrinking in length when compared to the current model. Additionally, rumor has it that the upcoming Journey will take its design cues from the Charger model, including a Scat Pack trim. 
The entry-level engine is said to be a standard 2.0-liter four-cylinder engine that's capable of generating 276 horsepower and 306 lb-ft of torque — the same engine that's currently sitting under the hood of the Alfa Romeo Stelvio. Mopar Insiders also claims that a HEMI V8 is slated to be an optional engine for those who demand more power from their Journey. Other outlets have reported in the past that a turbo V6 would be the standard, with a HEMI V8 making the list of options. Engine choices are expected to be paired with the brand's latest eight-speed transmission. Any of the above-mentioned configurations are destined to outshine the current powertrain, a meek 2.4-liter four-cylinder with 172 horsepower and 165 lb-ft of torque. 
On-road manners and performance are sure to benefit from a platform change and a switch to rear-wheel-drive. All-wheel-drive could be an option for a revamped Journey model if Dodge is serious about delivering a performance-oriented crossover. Another speculation is that if FCA does go through with changing the manufacturing location from Mexico to Italy (it would make sense if the future Journey will be based on the Alfa Romeo), the crossover could also be sold in Europe under a different name. Additionally, making room in the manufacturing plant in Mexico would help open up capacity for FCA's best-selling trucks and SUVs. If all goes well, the all-new Journey will arrive in 2022, likely as a 2023 offering. 
Looking for your own crossover or SUV? Visit us at University Dodge and explore the current-generation Dodge Journey or Dodge Durango. Schedule your test drive today and follow University Drive on social media for the latest Dodge news. 
Photo Source/Copyright: Dodge