A New Engine May be Powering Your Dodge Soon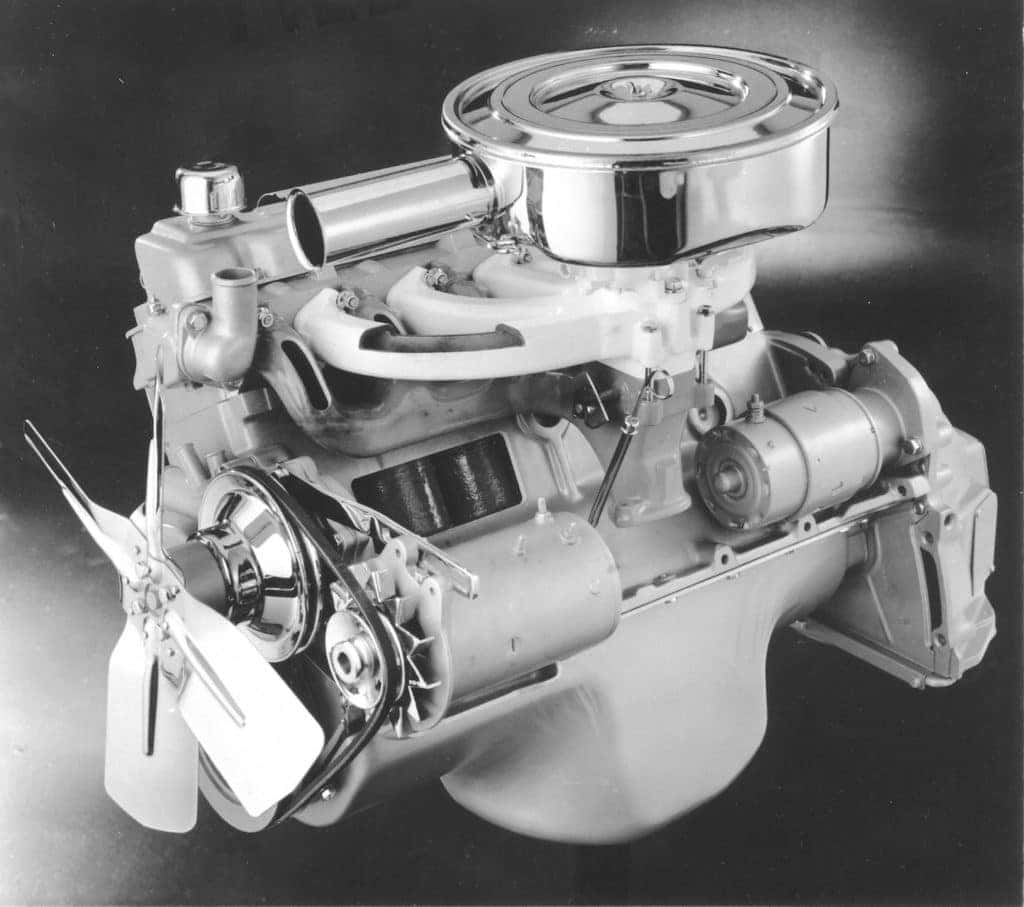 Looking under the hood of most mainstream vehicles manufactured by Fiat Chrysler Automobiles (FCA) buyers will find the company's standard (and famed) 3.6-liter Pentastar V6. Introduced back in 2011, the Pentastar won awards and powers vehicles such as the Dodge Challenger, Charger, Jeep Wrangler, Chrysler Pacifica and more. Things may be changing over at FCA if rumors are to be believed. More than a year ago, the Internet rumbled with rumors that FCA was working on a new inline-six engine slated to replace the Pentastar. Additionally, there were talks of revamping the company's 5.7-liter HEMI V8 engine — found under the hood of SRT, Alfa Romeo and Maserati vehicles — as well. 
Last year (2018),  this was pure conjecture, but now Mopar Insiders discovered an official filing with the United States Patent and Trademark Office (USTPO). According to Mopar Insiders, FCA applied for this patent back in 2017, but it was officially granted by USPTO in April 2019. The patent number is 10,247,142 and even includes a diagram of the engine. The diagram clearly shows a six-cylinder inline configuration, check it out below: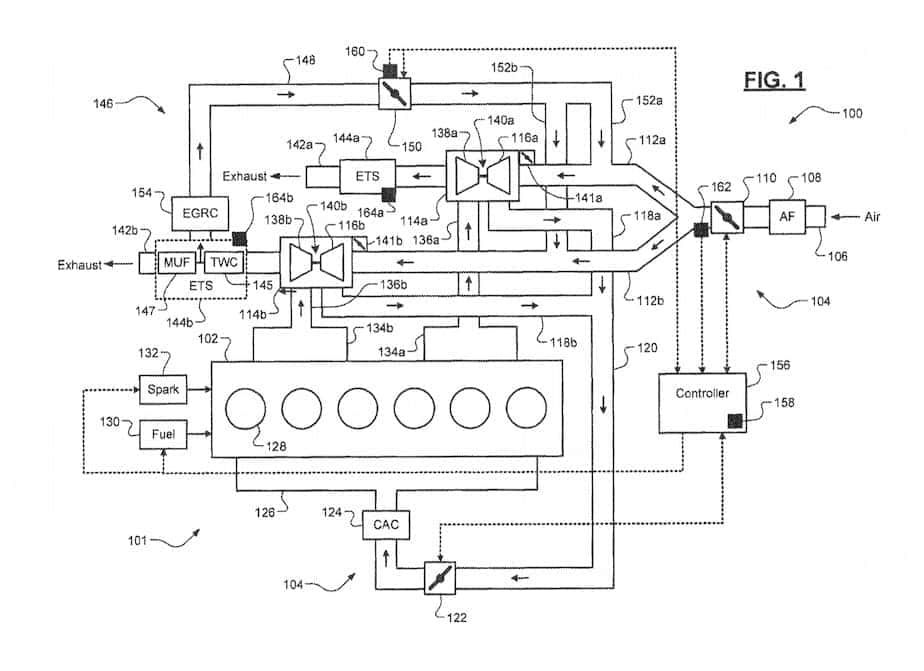 Mopar Insiders also claims that the new engine code for this particular inline-six will be GME-T6, possibly implying that it's derived from the existing turbocharged four-cylinder GME-T4 that's powering the Alfa Romeo Giulia and Stelvio models. Just like the Pentastar, the rumored GME-T6 will have variable output levels, likely ranging from 360 horsepower to 525 horsepower. FCA is also rumored to be debuting its eBooster technology. eBooster reduces turbo lag by using electrically-boosted turbocharge. 
In general, the inline-six engine layout has been experiencing a revival. Unlike simpler inline-four cylinders, the inline-six is considered to be balanced, providing a smooth transition of power. Additionally, a typical inline-six engine is much simpler to build and assemble than a V6 or a V8 engine. An inline-six engine features fewer parts overall, with only one cylinder head. Even the overhead-cam engines feature fewer camshafts. 
Chrysler, now referred to as FCA, has a long history with inline-six engines. The brand manufactured reliable and durable inline-six engines — both in 170- and 225-cubic-inch displacements — over the years. In fact, Chrysler's notorious Slant Six engine powered a few cars during the glory days of NASCAR racing. Here's hoping that the new inline-six can pick up the mantle and provide smooth power for many of FCA's vehicles. 
Follow University Dodge on social media to stay up to date with the latest news. Seeing as to how the rumor is almost confirmed, it's only a matter of time before FCA makes an official announcement. 
Photo Source/Copyright: Hagerty/Chrysler