6 Nifty Features of the Dodge Challenger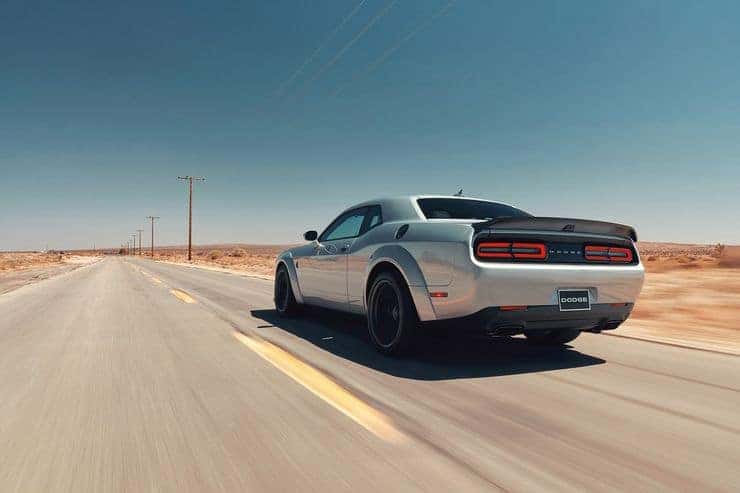 Dodge didn't set out to manufacture automobiles when it launched, its initial focus was on producing car parts for other car manufacturers, but nowadays it's safe to say that Dodge has nearly perfected its own lineup. Its current crown jewel? The Dodge Challenger SRT Hellcat Redeye. Notorious for its strong and high-performance vehicles, Dodge is riding a wave of popularity that's largely fueled by its company-wide approach of sticking to its guns. Here are six nifty tidbits about the Challenger in all its variations.
Retro and New
What makes the Challenger so appealing is that it combines the best features that modern automotive technology can offer with retro design looks. It looks as robust as it did when it debuted 50 years ago, but its reliable performance can produce up to a whopping 797 horsepower, making it the best modern muscle car available. 
Performance 
Buyers can choose from various optional packages available, including the Widebody package which adds new Pirelli 305/35ZR20 tires and 3.5 inches of additional width. The Widebody package not only gives the Challenger a more aggressive stance, it also improves performance thanks to its wider grip. Special technology and cosmetic enhancements, including strips and superchargers, are also offered in the Scat Pack 1320 trim.
Uconnect
All Challenger Hellcat Redeye vehicles come with one of the best infotainment offerings in the automotive segment, the Uconnect system. Apple CarPlay and Google Android Auto come standard, as does hands-free Bluetooth voice command. Navigation is also available, and high-resolution touchscreens range from 7-inches to 8.4-inches. 
Performance Pages
Speaking of the touchscreen display, the Performance Pages app is an optional, but useful feature. Drivers can access information such as torque, horsepower, lap times, acceleration, braking distance, G-forces and much more. Additionally, the Performance Pages app also grants drivers access to three different pre-configured modes: Track, Sport, and Default. 
Advanced Safety Tech
Dodge stays ahead of the curve by offering the latest advanced safety technology features, including Blind-Spot Monitoring to ensure safe lane changes and Rear Cross-Path Detection to allow for safe reversing. Chimes alert the driver as the advanced safety features keep an eye on places that are difficult to monitor from inside the vehicle. Advanced safety features are optional on some trims and standard on the higher-tier trims, such as the Challenger SRT Hellcat Redeye and more. 
Rain Brake Support
Here's a nifty feature many don't know about — all Challenger vehicles come with a Rain Brake Support system that works when the wipers are active. The system is engaged automatically and works by applying small brake pressure to avoid water from building up on the brake rotors. 
Ready to get behind the wheel of the latest Dodge Challenger? Visit us at University Dodge and explore our Dodge Challenger inventory. Whether you're looking to start out with an entry-level Dodge Challenger SXT or seeking a lot more throttle behind the wheel of a Dodge Challenger SRT Hellcat, University Dodge has got you covered. Follow us on University Dodge social media to stay up to date with the latest specials and offers.
Photo Source/Copyright: Dodge