2019 Dodge Durango vs 2019 Kia Sorento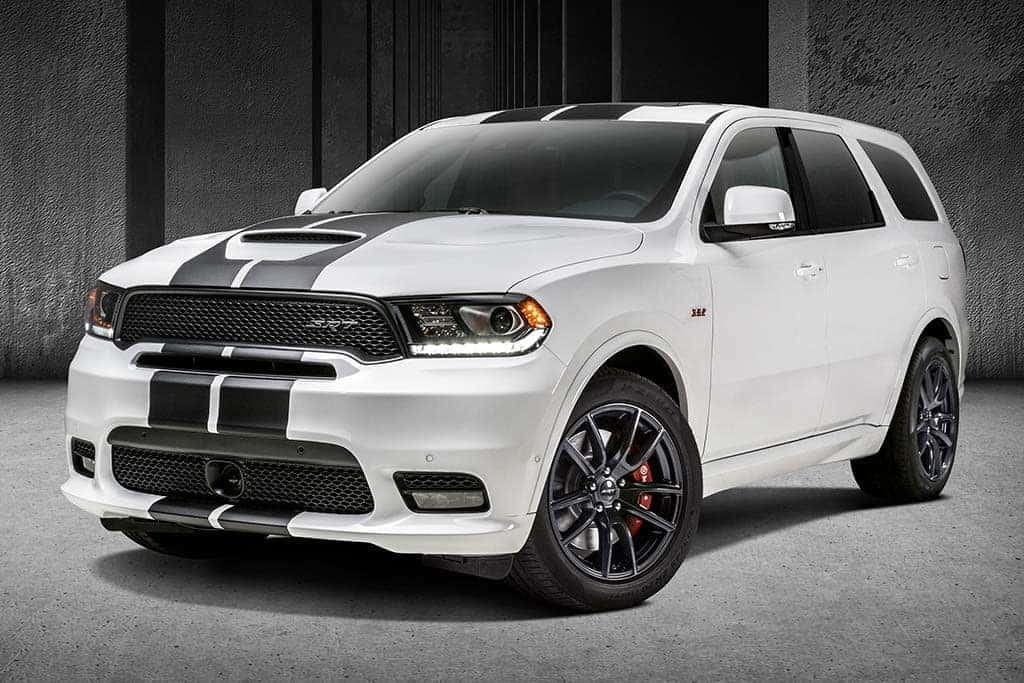 When it comes to the mid-size SUV segment, both the 2019 Dodge Durango and Kia Sorento approach things from different angles. Kia features an SUV that's on the smaller side of the spectrum, while the Durango is a bit larger and offers comfort and power that the Kia lacks. Dodge even offers a performance-oriented Durango — the SRT — that features a monstrous 6.4-liter HEMI V8 under the hood. Tech and safety features only vary a little between the two models, while the biggest striking difference between the two models remains with the respective price points. 
The 2019 Dodge Durango offers accommodations that comfortably seat up to seven full-size adults across all three rows as it rests at the larger end of mid-size SUVs. The Kia Sorento, on the other hand, is smaller and thus offers a third row that's suggested for short trips or labeled as only good for kids. Standard under the hood of the 2019 Sorento is a 2.4-liter four-cylinder, and although it's respectable, there's an optional V6 upgrade available that would make tackling higher elevations or full payloads a bit easier. As we mentioned earlier, the Durango's top-tier features an impressively boisterous HEMI V8 engine, but the standard is actually Fiat Chrysler Automobiles' (FCA) workhorse, the 3.6-liter Pentastar V6. 
Powered by the Pentastar, the 2019 Durango offers substantial towing ability (further enhanced with an optional towing package) and is considerably powerful even off-road. While the Kia model is well equipped at the entry level, the Durango offers a bigger lineup with plenty of tech and safety features scattered throughout. Some may balk at the price difference between a fully loaded Sorento and a top-tier Durango — an $18,000 difference to be exact, but that price comparison includes the out-of-this-world Durango SRT model. The Kia is referred to by experts as a generic all-weather SUV, while the Durango is ready to tow, hit the path less traveled, all while looking cool cruising the streets Monday through Friday. 
Of course, a vehicle choice comes down to a person's specific needs, but the Dodge Durango is definitely the one to pick if seven-passenger capacity is a must. Off-roading capability along with towing figures also make the Durango somewhat of an adventurous mid-size SUV. Designed for all-weather driving and clad in sharp looks and even sharper tech, the 2019 Dodge Durango offers great quality and plenty of trims that encompass all levels of affordability. 
Visit University Dodge and experience the 2019 Durango for yourself. Check out the trims, see which one fits your needs best, and schedule your test drive today! Follow University Dodge on social media for other similar and informative car comparisons. 
Photo Source/Copyright: Autotrader