Durango Lineup Upgrades Coming for 2018 Model Year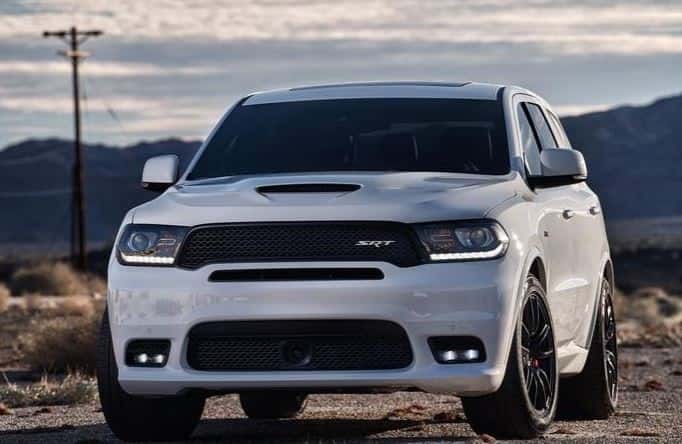 In another effort to step up their lineup, Dodge made the announcement that they will be adding new features to all of the Durango trims for the 2018 model year.
Remember the debut of the 2018 Dodge Durango SRT model at the 2018 Chicago Auto Show? The new model is the most powerful Durango model and it is equipped with a 475-horsepower 6.4-liter HEMI V8 engine. In addition to the advanced engine, the Durango SRT is equipped with a variety of performance features and several of the exterior performance features will be standard on the Durango R/T for the 2018 model year.
Some of the most noteworthy exterior components on the new Durango R/T that were inspired by the Durango SRT are a new front fascia, performance hood and LED fog lamps. Also new to the Durango R/T is the addition of Front Park Assist.
In addition to being added to the Durango R/T, Durango GT trims with the Blacktop Package or Brass Monkey Package will also feature the new performance hood. The Durango GT will also also feature a power liftgate, suede seats and buyers will also have the option purchasing the modern Technology Group as well.