2016 Toyota Camry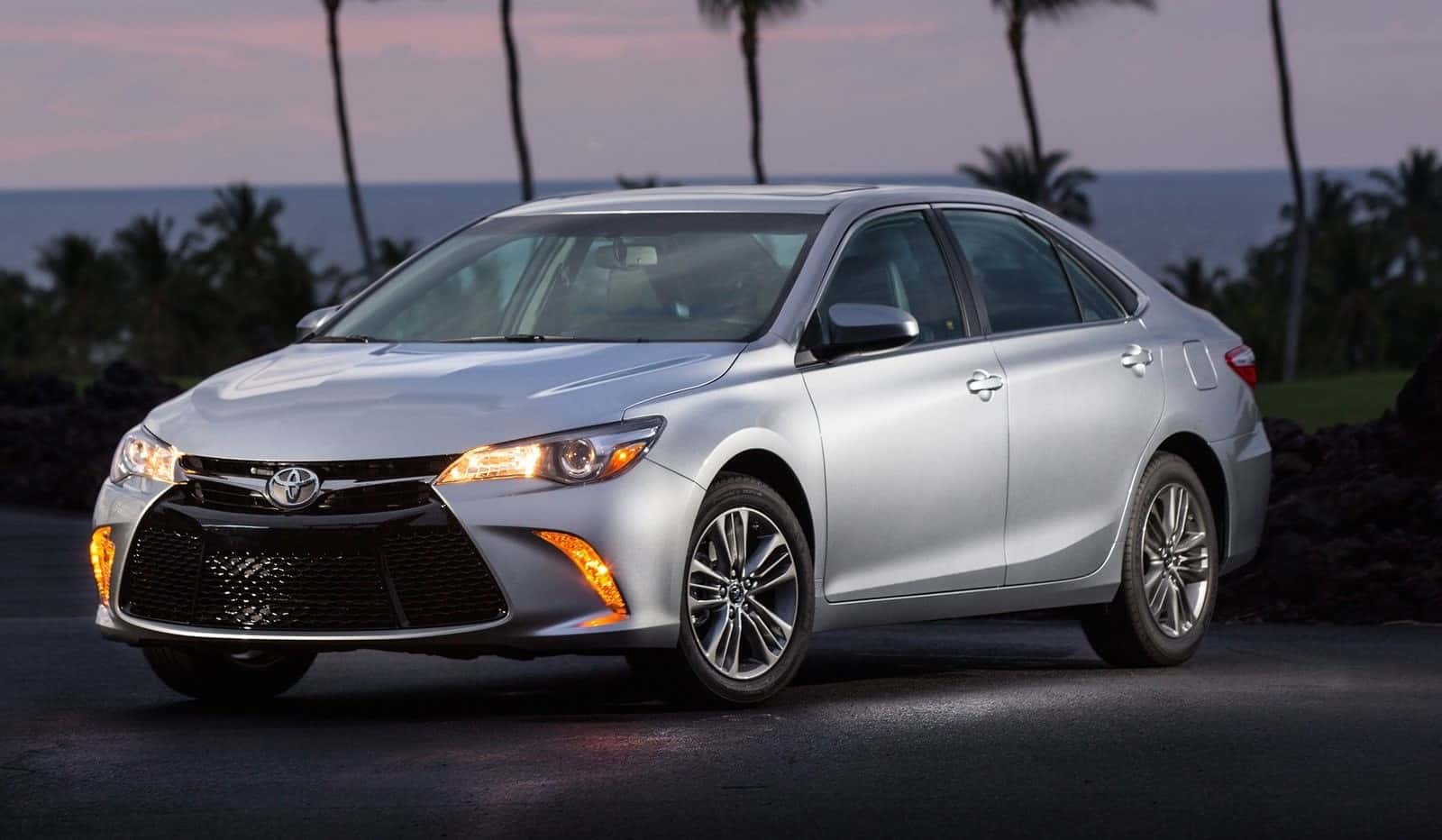 Since its introduction in 1982, the Toyota Camry has consistently held a high position in sales and overall ranking from consumers and reviewers. Coming off its 2015 makeover and redesign, the 2016 promises to help the Camry maintain its title as one of America's most popular sedans.
Engine Specs
The base model Camry LE is a front-wheel drive sedan equipped with a 2.5-liter, multi-port injection, four-cylinder engine that produces 178-horsepower and 170 ft-lbs. of torque. This is coupled with a 6-speed, automatic transmission with the option of sequential shift, which allows drivers to choose when the car changes gears, without the hassle of a clutch.
Driver's can expect a fuel economy of 25 MPG city and 35 MPG highway. With the car's 17-gallon fuel tank, this provides a range of about 425/595 miles respectively.
Exterior Features
The Camry LE is available in eight, monochrome color schemes ranging from super white, through shades of red, blue and grey, to midnight black metallic. It's equipped with four P205/65 VR16 tires mounted on steel wheels. For an upgrade fee, buyers can select from several additional shades of paint or choose aluminum wheels. Exterior convenience features include powered and heated side mirrors.
Interior Features
On the inside, the 2016 Camry LE offers passengers and drivers ample room. Drivers can easily adjust their position and posture during long drives via an 8-way adjustable bucket driver's seat. Front seat passengers have a 4-way adjustable bucket passenger seat. In the event of transporting larger items, the Camry's rear passenger seating is a 60-40 folding bench seat. Buyers have the option of three different interior colors ranging from almond, ash or black.
The 2016 Camry is equipped with a range of modern interior features that make for a safe and fun ride, like a rearview camera to help drivers safely back up. The car comes with a 6.1-inch touchscreen display, CD player, and radio with MP3 capability. Bluetooth hands-free phone voice command controls, to ensure that drivers can receive or make phone calls without taking their eyes off the road. There are two 12-volt auxiliary outlets and a USB outlet, so more than one electronic device can be charged at once.
Safety Features
Toyota's have a solid reputation for being safe cars, and the Camry is no exception. The Insurance Institute for Highway Safety (IIHS) gave the 2016 Camry a 9.3/10 safety rating and named it as 2016 "Top Safety Pick." Additionally, The National Highway Traffic Safety Administration gave 2016 Toyota Camry interiorthe Camry an overall rating of five stars, with a five-star side crash rating and a four-star rating for front impact and rollovers. Standard safety features include:
Price
The MSRP for the base model 2016 Camry LE sedan is $23,405 and the Camry LE is backed by a 3-year or 36,000-mile bumper-to-bumper limited warranty and the car's powertrain is covered for five years or 60,000 miles.
Other Camry Models
Drivers who like the Camry's features but are looking for a more economical and environmentally-friendly vehicle, have the option of the Camry LE Hybrid.
Basic interior and exterior features of the Hybrid are virtually identical to the corresponding standard models. However, the hybrid engine bumps up the LE's total horsepower to 200 and increases fuel economy to 43-mpg city and 39-mpg highway. The hybrid components of the engine are covered by an additional 8-year/100,00 mile warranty. The MSRP for the LE Hybrid jumps to $26,790, which isn't a lot considering how much money a driver would save over the course of a few years in gas.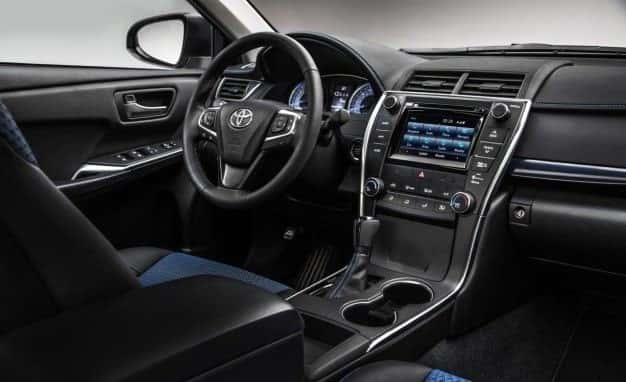 Put it to the Test
Whether you are looking for a compact sedan, hatchback or SUV, Rob Lambdin's University Dodge has a range of excellent new and pre-owned cars. While we are a certified Dodge and Ram dealer, we accept trade-ins and we tend to have a range of Toyota models on our lot. Located in South Florida between Fort Lauderdale and Miami, we have a great network of affordable and reliable cars.