2016 Ram ProMaster Cargo Van Near Miami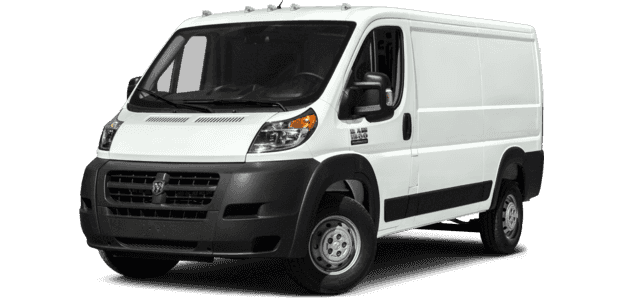 Introduced in 2013, the Ram ProMaster is a cargo hauling power house. Based on the Fiat Ducato, a popular cargo van in Europe, the ProMaster differs in a few ways including the vehicle's powertrain, as well as its American accessories. With seven independent ProMaster cargo van trims, there is a vehicle for almost any job. From operating as a cargo vehicle to ambulance service, Ram ProMaster can transport anything quickly, safely and with the dependable construction that is Ram Tough.
The Basics
The ProMaster cargo van series employs a 3.6-liter, dual overhead cam, variable valve timing, 24 valve engine that produces a healthy 280-horsepower and 260 foot pounds of torque. The engine is coupled with a six-speed automatic transmission with adaptive electronic control. The 3.6-liter engine is equipped to handle 10,000 miles before an oil change becomes necessary.
Moving cargo requires power and with the ProMaster 1500 series, there is an ample amount of power for payload or towing capabilities. The Ram ProMaster Cargo van generates a generous maximum towing capacity of over 5,000 pounds and a cargo weight capacity of almost 4,000 pounds.
The Ram ProMaster offers drivers both power and performance. All models have a "Best In Class" turning radius of 36 feet. Models can be equipped with specialist features such as rear facing cameras and rear park systems for added safety and control. Front suspension is handled by a strut system while the rear axle is equipped with a leaf spring suspension. Working together, all these features add up a great performing cargo van.
Exterior
Inspired by the European-style of the Fiat cargo van, the Ram ProMaster has a sleeker body than the boxy cargo vans of the past. The van's wheels consist of 16" steel wheels and BSW all season tires and a spare is included. For those concerned about height, buyers have multiple options for roof heights of 88.7 inches or 99.4 inches. The passenger sliding door comes standard without glass, but getting a sliding door with a dark tinted window is an available option. While white Red Ram ProMaster red cargo van is a fairly standard cargo van color, buyers have the choice of eight different exterior colors.
Comfort And Safety
The Ram Cargo Van 1500 has a variety of modern and essential safety features. Standard safety features include electronic roll mitigation, hill assist and a dealer installed speed limiter for fuel savings and safety. Additionally, it comes standard with keyless entry, electronic stability control and forward air bags.
Intended for cargo rather than passengers, the van is only equipped with seating for two people and offers up to 460 cubic feet of space. Made for buyers to be able to customize the van for their needs, the interior is empty and custom shelving and equipment customization is fairly easy.
Comfortable seats and a forward compartment air conditioning add to the overall comfort of the vehicle. A four speaker sound system and media hub are also standard across the board, offering for a more enjoyable driving experience. There are options for Sirius and UConnect features as well.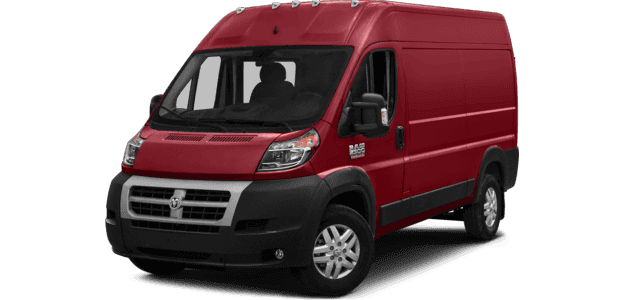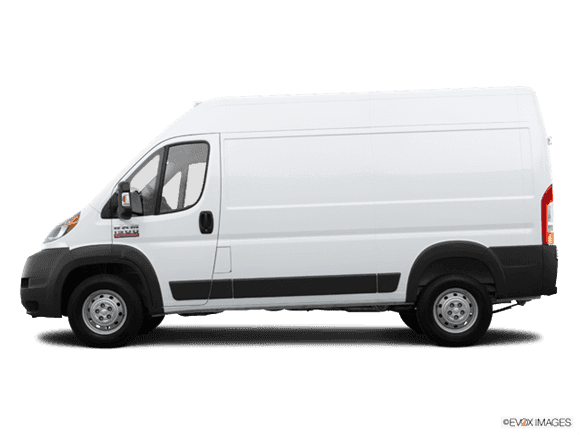 Warranty
All Rams are backed by a 3-year or 36,000-mile limited warranty, 5-year or 100,000-mile powertrain warranty and 5 years or 100,000 miles of roadside assistance.
Designed with a passion for excellence, this cargo van brings the experience of Ram and Dodge with the stylish feature of Fiat's exterior into a well-made, highly respected package that can get the job done. From carrying and delivering flowers to responding to emergencies, the Cargo Van 1500 from Ram, stands ready and able to perform all tasks given it, even under demanding and tough circumstances. If the requirement is for powerful and dependable transportation of good and services, there are none better than the Ram ProMaster series Cargo Vans.