2016 Dodge Viper SRT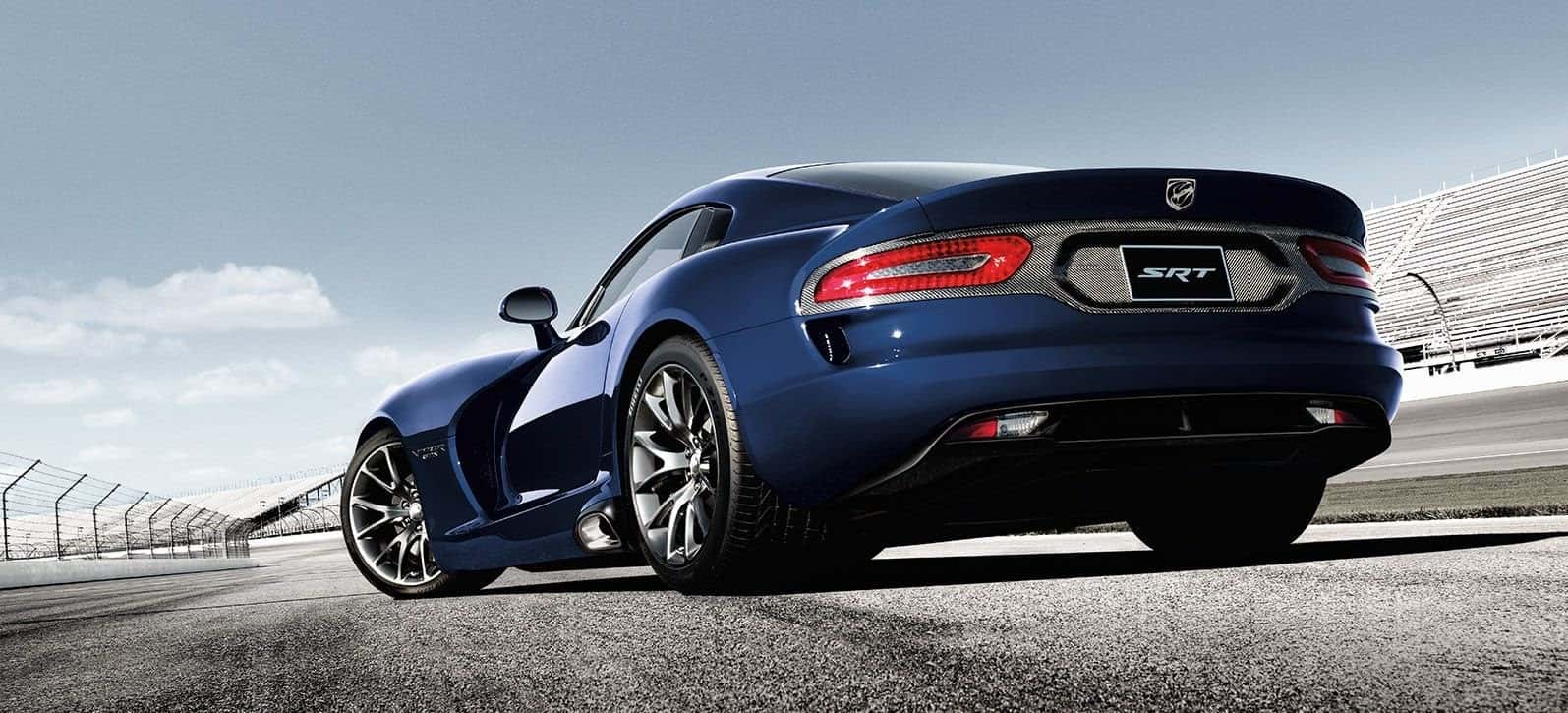 On the market for a new, beautifully designed performance vehicle? The 2016 Dodge Viper SRT is definitely a car to consider.
Since the Viper's introduction as a concept car in 1989 and original production in 1992, the Dodge Viper has consistently maintained its title as an American show car.
Interior
The Viper SRT's interior has premium seats that combine high-end style with enhanced technology. It has an 8.4-inch touch-screen, allowing the driver or front-seat passenger to easily adjust and use the GPS navigation system and HD radio that has enhanced streaming audio capabilities. There is also a 7-inch cluster display in the dashboard that allows drivers the ability to track the Viper's performance, navigation and vehicle status.
The 2016 Dodge Viper SRT is outfitted with a premium sound system. The Viper is equipped with a high-performance 12-speaker, 900-watt audio system. Additionally, the Viper also comes with Uconnect 8.4, which makes the vehicle a Wi-Fi hotspot. When purchased, the Viper comes with a one-year subscription to Sirius XM radio and a five-year subscription to SiriusXM traffic and travel link services. For even better acoustics, buyers can opt to add on the Harman Kardon audio system. This system adds an additional six speakers and a 12-channel amplifying system.
Exterior
Since its inception, the Viper was intended to drive and function as as a high-speed performance car. To achieve this capability, the Viper has precise engineering that focuses on aerodynamics and materials. 2016 Dodge Viper SRT exterior
Carbon fiber, a very strong yet lightweight material, is used throughout the exterior including the car's decklid, hood and roof. In addition to being made of carbon fiber, the Viper's hood incorporates artistic airflow dynamics that provides the function of helpomg keep the engine cool. The exterior engine cooling system is a high performance air-extractor and intake center which allow for maximum airflow above and beneath the hood.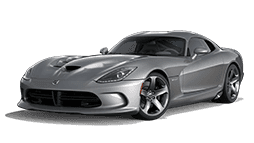 The 2016 Dodge Viper comes with uniquely designed aluminum wheels and four wheel independent light-weight performance suspension. The Viper SRT's standard wheels are composed of 18" rattler polished rims and durable performance tires. If the driver is ever in a flat tire situation, the car's spare tire mobility kit makes it possible to change it themselves. and buyers can choose from eight different body colors.
Engine
The 8.4-liter, 10-cylinder engine generates up to 645-horsepower and 600 pound-feet of torque. To help keep the vehicle as light and fast as possible, the engine is an all-aluminum engine.
In addition to its high performance engine and body, the exhaust of the Viper was designed with an aggressive appearance in mind. Adding to its sleek design, the exhaust is placed on the side of the vehicle giving it a bestial, powerful look.
The overall handling and braking systems of the Dodge Viper are second to none. It includes a single mode suspension or selectable two mode suspension. Bilstein DamTronic is responsible for the car's shock absorbers which come with high performance street and track settings. There is also an available five-mode electronic stability control system that help to give the driver more control of the vehicle under almost any type of driving conditions.
The Viper SRT features a four-piston Brembo brake system that is capable of stable control under multiple tracking conditions. The Brembo carbon ceramic brake rotors and pads are an additional feature that buyers can opt for.
The cost of the Dodge Viper is dependent upon model, because the ACR and GT Vipers offer even more enhanced performance features. The Viper's starting MSRP is $87,895.
With exceptional confidence in handling, breathtaking acceleration, dramatic and powerful styling, the Dodge Viper SRT offers high standard looks and beyond exceptional performance.
Where can you test drive or buy a 2016 Dodge Viper?
Here's a link to the 2016 Dodge Viper that we currently have at Rob Lambdin's University Dodge located between Fort Lauderdale and Miami. You can schedule a test drive online by clicking here.