The Timelessness of the Dodge Challenger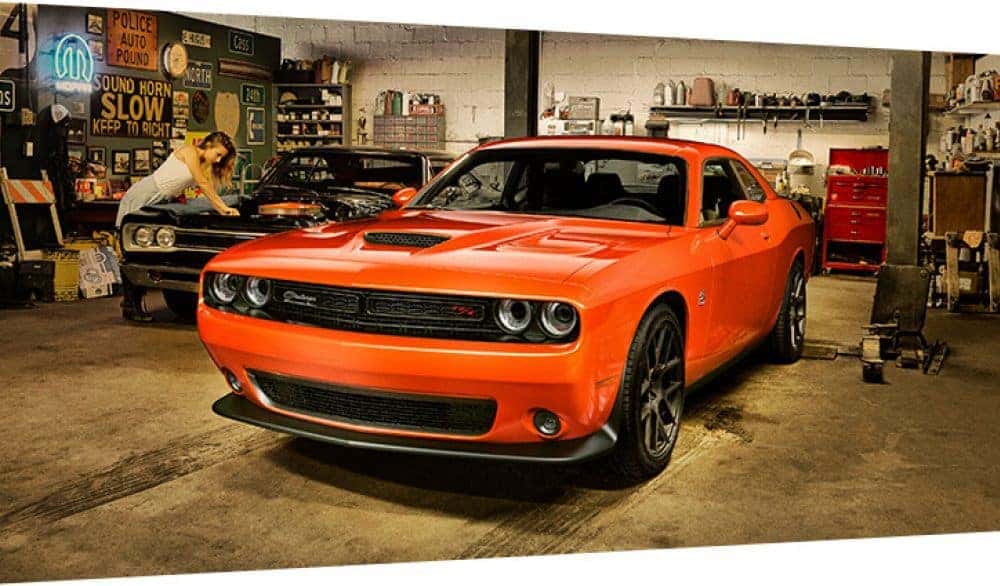 Dodge is notorious for designing and engineering some of the fastest and most powerful vehicles around the globe. Even though the era of traditional muscle cars has long been over, Dodge is still one of the few automakers that manufactures muscle cars. Their most celebrated car to date? The timeless Dodge Challenger. It's considered so timeless in fact, that it has not received a major design change since Dodge re-introduced it back in 2008. The reality is that there's no need to fix what's not broken, and Dodge has found a way to improve the Challenger year-after-year without disrupting the actual design. So how does the never-changing Challenger maintain its popularity? Let's find out.
Proof is in the numbers for the Challenger, a vehicle that during the first quarter of 2019 alone outsold the also-popular Chevy Camaro. Newly introduced trims work hard to keep the 2019 Challenger competitive, the Dodge Challenger SRT Hellcat Redeye a perfect example. Figures indicate that the Dodge Challenger is second only behind the Ford Mustang – not bad for a car that's often accused of being stagnant. Although the Camaro did receive a hefty refresher last year (2018), the response has been lackluster at best, leaving them in the third-place spot. Dodge not only makes bold vehicles, but the brand knows its fanbase very well and they specifically cater to them with activities and slick advertising commercials that only serve to foment more muscle fervor. 
The Dodge Challenger has consistently sold over 65,000 units per year over the last four years, a feat that shouldn't go unrecognized considering the automotive market itself is entirely saturated by crossovers and SUVs. There's a lot of talk about fuel efficiency being a deciding factor for prospective buyers, but it's safe to say that it's not a focal point for muscle enthusiasts. If that were true then the Dodge Challenger would not have the continuing success it enjoys year-after-year. There's an undeniable attraction when it comes to the engine that rests under the hood, and although Dodge does make the Challenger in numerous trims and options, there's nothing more appealing than the purr of a HEMI V8. It also doesn't hurt that Dodge has consistently worked to improve its interior quality and infotainment system. The improved Uconnect infotainment system features Apple CarPlay and Google Android Auto capabilities, as well as larger touchscreens, updated technology and faster screen response times. 
As a brand that's been around for generations, it's no surprise to recognize Dodge's longevity in the automotive game. Offerings like the 2018 Dodge Challenger SRT Demon, or one of the many other SRT offerings fill niches in the market that other brands ignore time and time again. Pushing the envelope isn't for everyone, but Dodge does offer roomy interiors across its entire lineup for those who want a daily driver, or even all-wheel-drive options for buyers who demand more of their cars. Excitement is a large part of the appeal of a vehicle and Dodge has nailed that down to a tee, perhaps other automakers could take note and learn from the best. 
Is your driveway in need of a little excitement? Visit University Dodge and check out the 2019 Dodge Challenger lineup. Whether your goal is to reach daredevil speeds -responsibly – or commute to work like the coolest kid on the block, University Dodge can help you. Schedule your test drive today! 
Photo Source/Copyright: Dodge