South Florida is Madness in March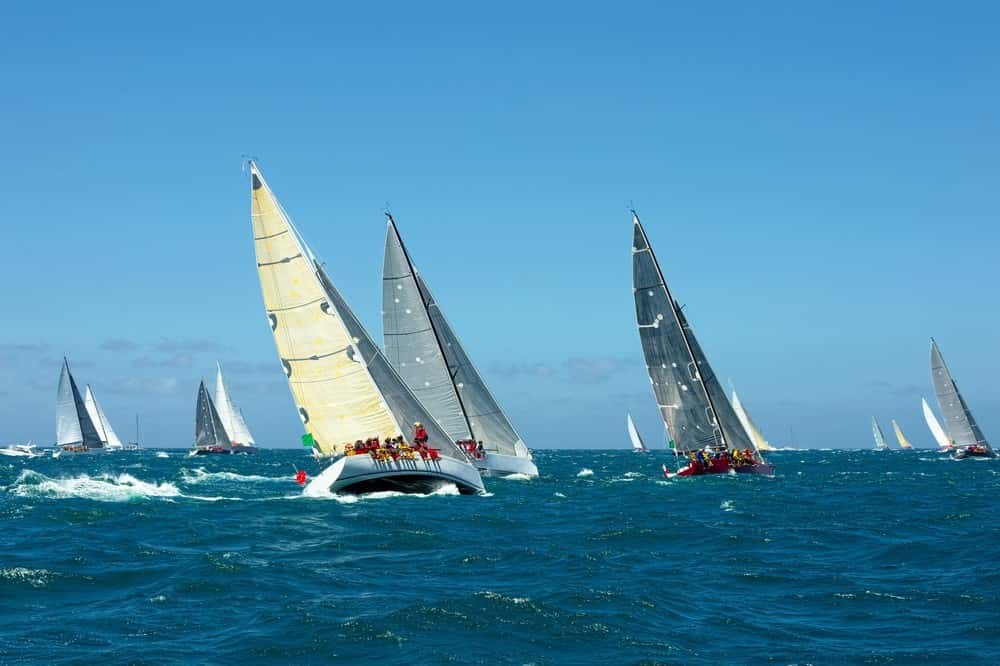 MUSIC & FILM
Okeechobee Music and Arts Festival
March 4-6 in Sunshine Grove, Okeechobee
okeechobeefest.com
This is the first time this festival has ever been organized and the line-up is excellent. Featuring headliners like Mumford & Sons, the seven-time Grammy award winner, Kendrick Lamar, EDM performances by Bassnectar and Skrillex, and several more performances by some of today's popular musicians. Taking places in the subtropical woodlands of Okeechobee, the festival is going to be available to campers, RVs and people who want to live it up at hotels. Among music performances, the festival is going to have tons of displays, exhibits, food vendors and activities.
Jazz in the Gardens Music Festival
March 18-20 at the Sunlife Stadium, Miami Gardens
jazzinthegardens.com
Jazz in the Gardens Music Festival features a  lineup of world class artists across a range of musical genres, such as jazz, R&B, Neo-Soul and World Beat sounds. This year's performers include Usher, Kool & The Gang, Average White Band, Brian Culbertson and Michael McDonald.
Ultra Music Festival
March 18-20 at Bayfront Park, Miami
ultramusicfestival.com
The world's most popular EDM music festival will dominate downtown Miami for a weekend of really, really loud music for really, really excited festival-goers. This year's headliners include Afrojack, Kaskade, Kygo, Deadmau5, and Avicii.
CULTURE
Asian Cultural Festival
March 5-6, Fruit and Spice Park, Homestead
fruitandspicepark.org
Now in its 26th year, the Asian Cultural Festival is a two-day family event that offers a virtual day trip to Asia.  Featuring a range of  food, Asian crafts, art, music and dance, guests will not go home hungry or uninspired. Events include a Malaysian no-hands volleyball tournament known as Sepak Takraw, Chinese lion dances, a dragon boat display, Japanese Taiko and demonstrations of fruit and vegetable carving.
Calle Ocho
March 13 on Calle Ocho in Little Havana, Miami
carnavalmiami.com
Calle Ocho, one of Miami's internationally known streets and an important historical location, will be flooded with festival goers during the 39th Calle Ocho Festival. Serving as the grand finale to Carnaval Miami, Calle Ocho will include street performers, activities for kids, vendors, exhibits and lots of people getting outside to celebrate in Miami's Little Havana.
NATURE
Broward County Waterway Cleanup
March 5, various locations in Broward County
miasf.org
Tourists and residents will gather at more than 30 coastal locations in Broward County to do some much needed "trash talking" and cleaning in the local waters. After helping clean up the ocean, there will be a Trash Bash for volunteers to enjoy food, drinks, win raffle prizes and live music.
International Orchid Festival
March 11-13 at the Fairchild Tropical Botanic Garden, Coral Gables
fairchildgarden.org
Over 10,000 orchid plants will be on display and for sale from vendors who have come from across the world to display their unique and beautiful flowers. In addition to orchid displays, there will be garden workshops, walking tours and displays dedicated to some of the rarest orchid species.
Florida Keys Wildlife Refuges Outdoor Fest
March 17-20, National Key Deer Refuge on Big Pine Key and Crocodile Lake National Wildlife Refuge on Key Largo
favorfloridakeys.org
Held at one of the Florida Keys' many unique wildlife refuges, one in Big Pine Key and one in Key Largo. Activities include nature walks across the unique Florida Keys' and Everglades ecosystem, bird tours, bike rides, kayaking and photography.  
SPORTS
Bacardi Miami Sailing Week
March 6-12, Regatta Park, Coconut Grove
miamisailingweek.com
Teams from around the world will sail beautiful boats off the shores of Biscayne Bay — making the ocean views even more picturesque than they already are. Since its introduction to the Miami shores from Havana in 1962, this is the only born Cuban-born sporting event that takes place in the U.S. Spectators can expect to see more than 200 boats from 23 different countries.
Arcadia All-Florida Championship Rodeo
March 10-13 at the Rodeo Arena, Arcadia
arcadiarodeo.com
Arcadia will turn into a mini-Western riders hub during the second weekend in March. Rodeo events will include bronco riding, bull riding, barrels and steer wrestling. It will be a family-event so there are plenty of events for kids — including rodeo competitions!
Miami Open
March 21- April 3 at Crandon Park Tennis Center in Miami
miamiopen.com
Competition will be fierce as tennis pros and legends like Serena Williams and Novak Djokovic compete for the top title at the Miami Open. Huge crowds come out to watch some of the world's best tennis athletes while basking in the warm Florida sun.
Don't forget about the 28th Annual MOPAR Classic Car Show and Swap Meet taking place on March 6 right here at University Dodge.