See the Dodge Grand Caravan a New Way, The Business Way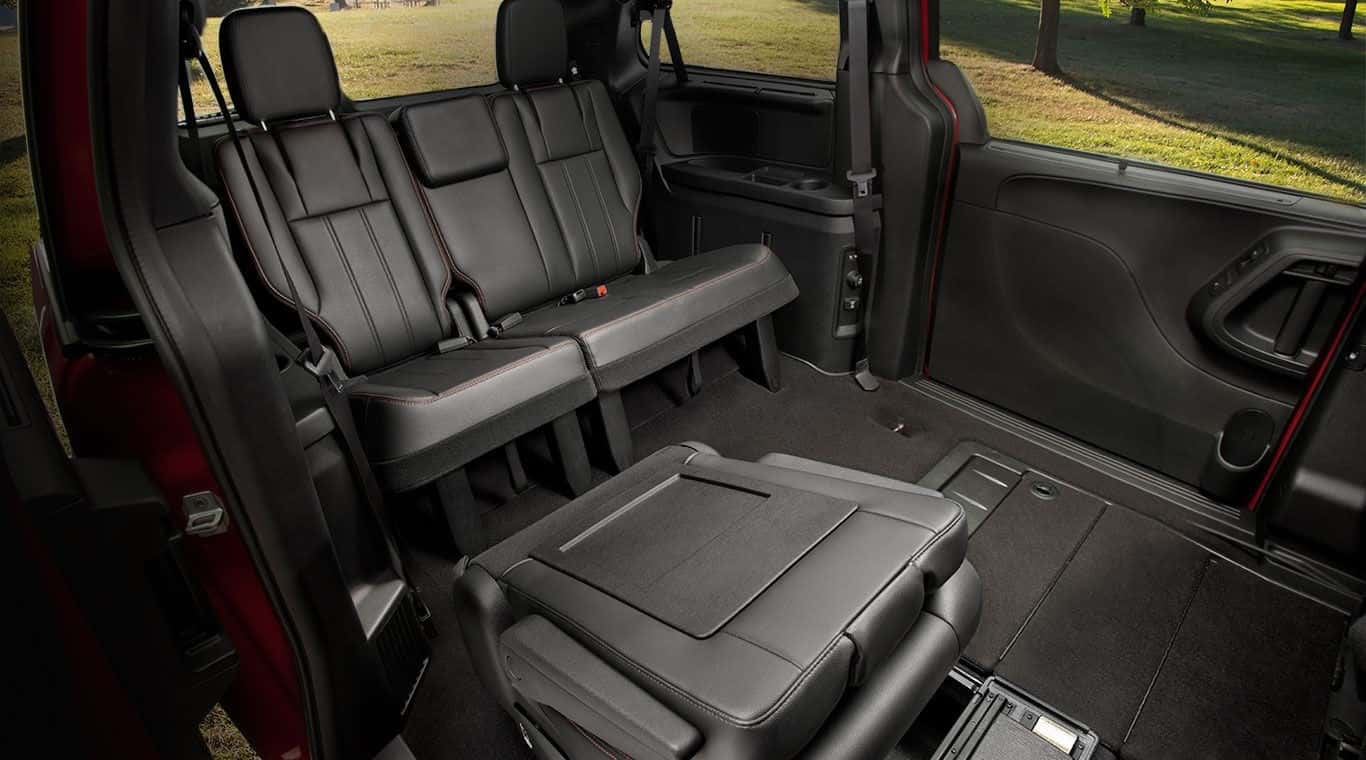 When you think of a minivan like the Dodge Grand Caravan, you probably think of families. However, with the 2017 Dodge Grand Caravan, the possibilities are endless. In addition to being great for the family, it is a great vehicle for small businesses because it has features and conveniences that SUV or trucks don't have.
Transportation Services
The Dodge Grand Caravan is a three-row minivan with seven seats, which is great for a transportation business. Whether it be taking a few kids to daycare, or driving seniors to the grocery store or doctor's appointments, the Grand Caravan is great, not to mention comfortable! Additionally, the minivan's large set of sliding doors are big enough for owners to add on a wheel chair ramp or lift.
In addition, the minivan is available with an entertainment system that has a Blu Ray screen on the back of the front-row headrests. It is always good to keep your passengers busy and entertained (especially for kids in a daycare type situation). The Grand Caravan also has entertainment features like SiriusXM and UConnect for music.
Finally, the Grand Caravan is more fuel efficient than a truck or commercial van. Not to mention, the Grand Caravan is the only minivan under $25,000 with a fuel economizer. A fuel economizer adjusts engine timing and transmission shifts to allow for a more fuel efficient drive. Having a feature like this is awesome for a business that does a lot of driving, especially driving that's done during rush hour commutes.
The 2017 Dodge Grand Caravan is very affordable and pricing starts at $24,995.
Pet Care
Another group of professions that would love a Dodge Grand Caravan for work are pet sitters walkers, mobile grooming pickup business, and other similar pet-related/pet transportation services.
The Stow 'N Go seating system makes it really easy to fold the seats flat into the floor. So that means, the animals could have a large space in the back of the van and don't need to get hair all over the seats. Additionally, the flat cargo space measures out to 143.8 cubic feet, so there's plenty of room for a lot of kennels or cages if necessary. Finally, even if the seats are not folded down, the floor cargo space could be used to store things you don't want dog slobber or hair to get on.

Need a Dodge Grand Caravan for your small business? We have plenty for you to look at. Check out the entire Dodge Grand Caravan inventory at University Dodge Ram here.