Ram Trucks Reimagines its Participation in the State Fair of Texas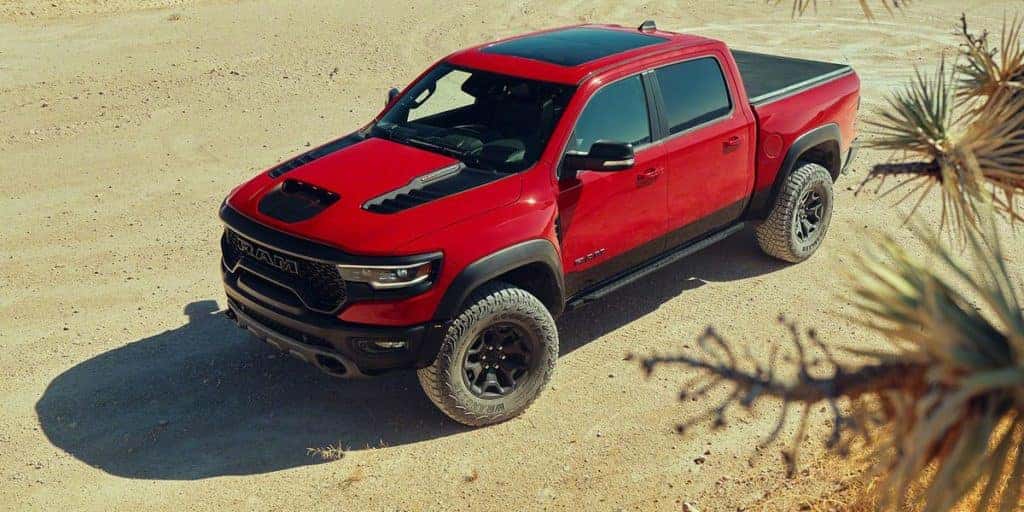 Fiat Chrysler Automobiles (FCA) brands have exhibited at the State Fair of Texas since 1936, but this year things are a little different. Ram, along with Jeep, is reimagining what participation in the notorious event looks like for automakers in the midst of the ongoing COVID-19 pandemic. Both brands will proudly participate in the 2020 State Fair of Texas by displaying their respective vehicles along the route of the Big Tex Fair Food Drive-Thru. For many Texans, the Texas Auto Show that's hosted by the State Fair is an important yearly tradition that's not to be missed. Ram and Jeep are eager to reimagine a socially distanced way for fairgoers to get a glimpse of the latest offerings from both brands. Over the next several coming weekends, attendees can experience all that's new from Jeep and Ram along the designated drive-through route. 
Ram Brand
To the surprise of absolutely no one, Ram's flagship pickup — the 2021 Ram 1500 TRX — will take center stage at the State Fair of Texas. It's officially the quickest, fastest, and most powerful mass-produced pickup in the world thanks to its 6.2-liter supercharged HEMI V8 engine and its 702 horsepower. Referred to as the apex predator of the truck world, the 2021 Ram 1500 TRX was engineered to handle the most challenging and punishing conditions both on- and off-road thanks to its extreme capability and durability. The 2021 Ram 1500 TRX arguably eclipses and outperforms every other truck out there.
Fairgoers can also get a glimpse of the reigning "Truck of Texas," the Ram 1500. Additionally, Ram will also display a slew of pickup trucks with award designations from the Texas Auto Writers Association (TAWA), including the Ram 1500 Limited – "Luxury Pickup Truck of Texas," Ram 2500 – "Heavy Duty Pickup Truck of Texas." The Ram 5500 Limited Rancher and the Ram 1500 Lonestar will also be on display. 
State Fair of Texas
Launched in 1886, the State Fair of Texas celebrates all things Texan by promoting agriculture, community involvement, and education via a family-friendly environment and quality entertainment. The State Fair itself is a 501(c)3 nonprofit organization whose proceeds go on to help improve the fairgrounds, community initiatives, underwrite museums, and support higher education via scholarship programs. The 2021 exposition is slated to run from September 24 through October 18 (2020).
Visit University Dodge to explore the existing Ram Truck inventory and take a test drive today. Be sure to follow University Dodge on social media to stay up to date as the 2021 models begin to arrive in the coming months. 
Photo Source/Copyright: Ram Trucks