Ram Thinks Outside the Box for the Debut of the Ram Rebel TRX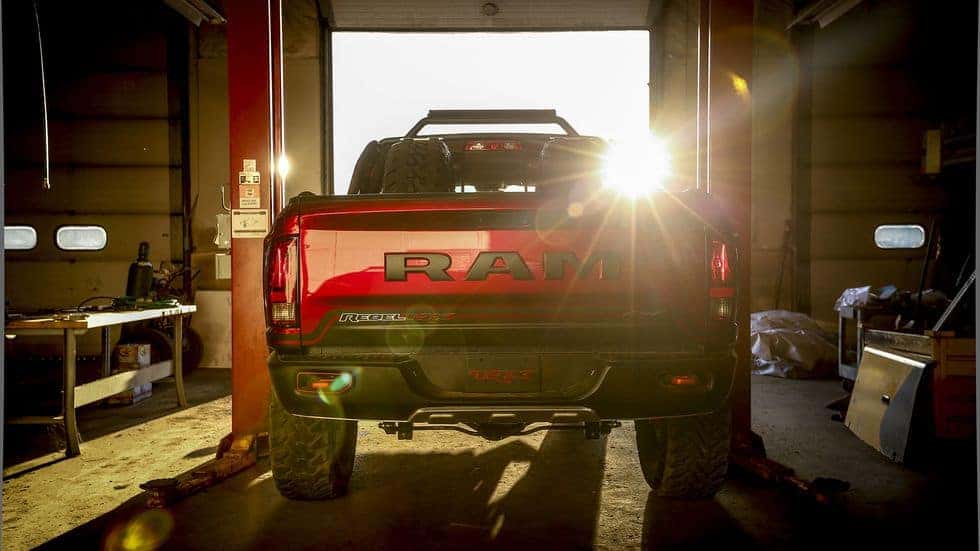 The auto show circuit has certainly been dealt quite the blow during the outbreak of COVID-19, forcing automakers to scramble their scheduled debuts and other events. It's far better to be safe and healthy, and automakers know that, but over at Ram Trucks, parent company Fiat Chrysler Automobiles (FCA) knows the show must go on — even if it's at a smaller scale. The rumor mill is churning once more over at Mopar Insiders, where they're reporting that Ram isn't letting the cancellation of the 2020 North American International Auto Show (NAIAS) deter the truck maker from debuting the upcoming Rebel TRX pickup this June (2020). NAIAS was canceled when the show's venue was deemed a field hospital for COVID-19 patients, so FCA was forced to think outside the box for the hotly-anticipated Ram truck. 
Instead of a flashy debut, Ram is thinking small — something as small as a digital live stream for fans to watch all over the world. Perhaps the understated plan will work out in Ram's favor, as the truck maker quietly sneaks up on the Ford F-150 Raptor, the very same competition it's come to squash. Mopar Insiders cited unnamed sources for the time being, and as is customary, Ram representatives declined to comment on the rumor regarding unreleased models. We'll have to take all of this information with a grain of salt, but surely we'll know more about the automaker's plans soon. 
The Ram Rebel TRX should be one heck of a contender when it does make its official debut. Previously leaked information indicates that the truck will not only offer over 700 horsepower, it'll also be paired with an eight-speed automatic transmission to a rumored heavy-duty four-wheel-drive system — the first of its kind for Ram. Although the Ram Rebel TRX concept debuted with only 575 horsepower, anytime the 6.2-liter Hellcat V8 has been at the helm, it's packed a punch of at least 707 horsepower in other vehicles — this vehicle should be no exception. 
Other information that's managed to trickle out is that production of the Ram 1500 Rebel TRX will be delayed by five weeks because of the pandemic. The truck maker's previous September 8 target was moved to October 12, making that the tentative production date for the very first Hellcat-powered Ram pickups to be produced. Other leaked reports also indicate that the 1500 Rebel TRX will also feature adjustable steering and suspension systems via a drive mode selector. It's not surprising to see that Ram is willing to go all out for its newest truck as the Ram Rebel TRX is slated to go head-to-head against the Ford Raptor. Ram will be forced to bring its A-game to dethrone the incumbent Raptor. All that's left to do is wait and see if these early bits of information will come to fruition sometime soon. 
Although it'll be a while before we can offer buyers a test drive behind the wheel of a Ram Rebel TRX model, here at University Dodge we pride ourselves by offering not only the latest Ram Trucks, but also other special edition Ram pickups. Check out our Ram Trucks inventory and schedule your test drive today. Whether you're searching for a top-tier Power Wagon or an original Ram Rebel, we here at University Dodge have got you covered. Follow University Dodge on social media to stay up to date with the latest Ram news.
Photo Source/Copyright: Ram