Ram 1500 is Motor Trend's 2019 Truck of the Year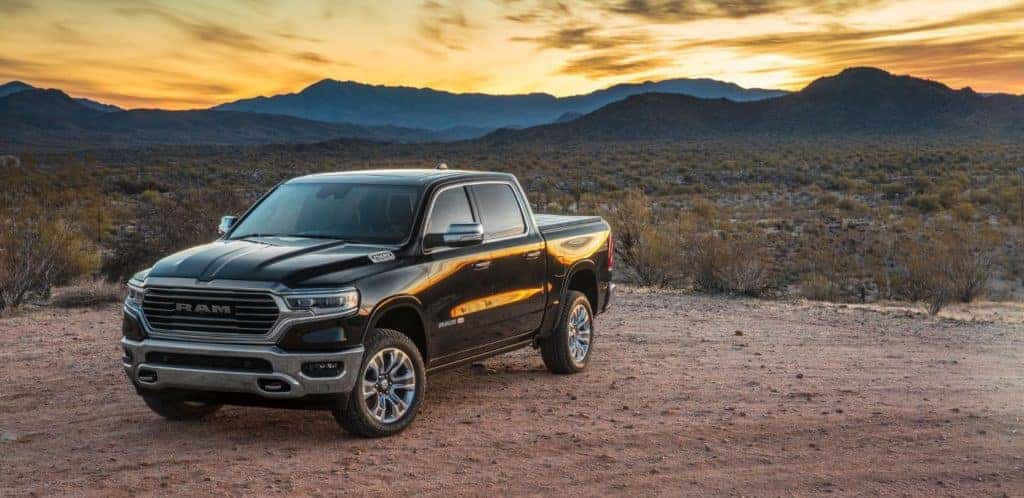 America's love affair with pickup trucks is a long-standing one and on any given week you can find pickups commuting like a sedan, hauling a bed full of cargo, towing recreational gear like jet skis, bicycles, and kayaks, tearing through some muddy ranchland, and sometimes even exploring off-road trails. With a vehicle so versatile it's no wonder that statistics indicate over 2.8 million pickups were sold last year. What's the best pickup in the current market? Well, according to Motor Trend it's the 2019 Ram 1500  – it was just granted the 2019 Truck of the Year award for its ability to cater to the diverse needs of the segment better than any other pickup.
What Makes this Ram 1500 a Winner
With every redesign and refreshment of a vehicle comes evolution, and this fifth-generation Ram 1500 is no exception. The brand was eager to meet the demands of the 21st century truck buyer seeing as to how they offer more variety, capability, comfort, convenience, and value than ever before. Stylish functionality was the goal and it's safe to say that Ram nailed it. Even though Ram decided to do away with the classic crosshair grille, this pickup now offers buyers a choice between seven different grilles (including several that spell out RAM in different font sizes) and three head- and tail lamp designs. Additionally, there are 15 wheel designs (all feature new stronger six-bolt hubs) to choose from, and they range from an off-road friendly 18-inch wheel to a whopping cowboy-esque 22-inch style. Extended and crew cab variants are available, with truck bed sizes ranging from 5-foot-7 or 6-foot-4. An 8-foot bed is reportedly in the works for the next model year.
The interior upgrades across all trims are also quite impressive as every Ram cabin has tools for both work and play. A configurable center console has the ability to turn the Ram's cabin into an office and provides plenty of room for a bag, a laptop, a phone, drinks, and offers a center console lid that doubles as a desk. Standard on the crew cab version is a flat floor in the back of the cabin with seats that flip up for additional storage space. Ram Bins (hidden beneath the rear floor mats) have also been enlarged for the latest model year in order to better accommodate hitch receivers and/or ratchet straps. Higher-tier trims will also offer a rear bench seat that reclines up to eight degrees and is heated and cooled as well – a segment first!
Under the hood, the Ram 1500 embraces the realities of today – two of the three available Ram 1500 engines come with supplemental electric motors that improve fuel economy and performance. Cheekily-named eTorque, these mild-hybrid power plants have a tiny battery that's housed in the rear wall of the cab, aiding in the Engine Stop-Start (ESS) system and providing extra torque. The extra torque increases fuel economy as the engine is able to cruise in four-cylinder mode for longer periods of time without having to downshift. A 3.6-liter V6 engine generating 305 horsepower and 269 lb-ft of torque is the standard, while a top-level 5.7-liter V8 (available with and without eTorque)  generating 395 horsepower and 410 lb-ft of torque is available as an upgrade. Rear-wheel drive and an eight-speed automatic transmission are both standard across the lineup, with the option of four-wheel drive offered as an upgrade.
What are you waiting for to become part of the club that's behind the wheel of the truck of the year? Pass by University Dodge and check out the best selection of the all-new 2019 Ram 1500. Our helpful staff will be happy to help with any questions you may have so schedule a test drive today!
Photo Source/Copyright: Ram Trucks