Promaster City South Florida Urban Delivery Vehicle
Miami's Ultimate Urban Delivery Vehicle
Urban delivery can be costly if you have the wrong vehicle. The ins and outs of rutted routes, parking, loading, and unloading can be difficult with the wrong vehicle. Whether you deliver pizza, flowers, carry plumbing parts or dry cleaning, a vehicle designed with you in mind can make running your business and your deliveries easier.
Promaster Urban Delivery Vehicles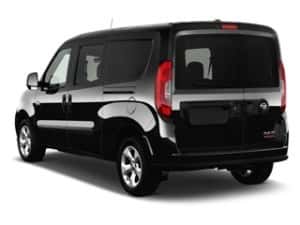 Compact vans that are smaller than minivans have come of age and are plying the streets as mobile shops and delivery vehicles. The smaller sized vehicles with larger than normal capacities are perfect for a catering gig, or a rolling mechanics shops and the Promaster City, smaller sibling of the RAM Promaster, is the only compact van available as either a cargo van or a wagon giving you further flexibility when considering an urban delivery vehicle.
Promaster urban delivery will give you a best in class load capacity of 1,883 pounds and almost 132 cubic feet of cargo space. Additionally the Promaster's towing capacity of 2,000 pounds and 178 horsepower; 2.4-liter four cylinder gives you the power and capacity to make one trip do, when working on jobs around the city. Running that power through a nine speed automatic to the front wheels returns estimated mileage of 21 city/29 hwy, mpg. Economical operation is another good argument to add a Promaster City to your business assets.
Small footprint – Class Cargo Volume
Interiors can be customized to suit your business and its delivery requirements and with the Promaster City, you get a lot of functionality in a small space. The flat floor, easy step up heights, sliding doors on the left and right sides for easy cargo access and a 60/40 split rear door make using the Promaster urban delivery vehicle a pleasure. Trades interiors custom configured for painters, plumbers, locksmiths or construction workers will give you a work vehicle that is ready to roll on delivery.
The Promaster City wagon offers a three-passenger back seat, back door windows and still gives you cargo space behind the seats. With a cargo capacity of 1,700 pounds, its capacity is equal to the Ford Transit and exceeds the load capacity of the Nissan NV200 by 200 pounds, which is great for anyone in Miami, FL looking for that extra cargo space.
Convenience and Safety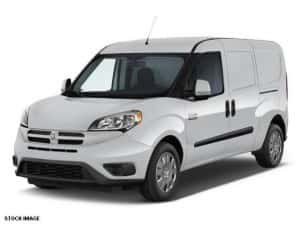 A big piece of running a business is communication. You or your employees may be on the road making deliveries but you still need to be able to communicate and do it safely. The Promaster urban delivery vehicle is available with Chrysler's Uconnect system giving you Bluetooth® connectivity for hands free talking as well as connectivity and charging for your electronic devices via the media input hub that is standard on all models. This will give you USB and Aux. ports for your compatible devices.
On the safety side, the Promaster city is equipped with air bags all around, even at the knees of the driver. Four wheel ABS and brake assist will keep you in your lane on hard stops and electronic stability control and electronic roll mitigation are safety features that will further keep you protected as you make deliveries.
Perfect Urban Delivery Vehicle
It's getting close to the end of the year and is a good time to add or replace vehicles that for your business. A Promaster city from a reputable commercial dealers is the perfect urban delivery vehicle and is worth a look. It's best-in-class load capacity and spacious interior will give you a business tool designed to be your daily assistant.