Preview the 2021 Dodge Performance Lineup
It may seem impossible to some, but Dodge really has managed to kick its lineup up a notch for the 2021 model year. There are even more high-performance variations for the 2021 model year. The brand's 2021 lineup includes a 6.2-liter supercharged Hellcat V8-powered Durango, a new 2021 Charger Hellcat Redeye with 797 horsepower, and an 807-horsepower 2021 Dodge Challenger Super Stock for those that missed out on the brand's Challenger Demon variant a few years ago. Here's what Dodge is cooking up in its high-performance corner of the market for the upcoming 2021 model year: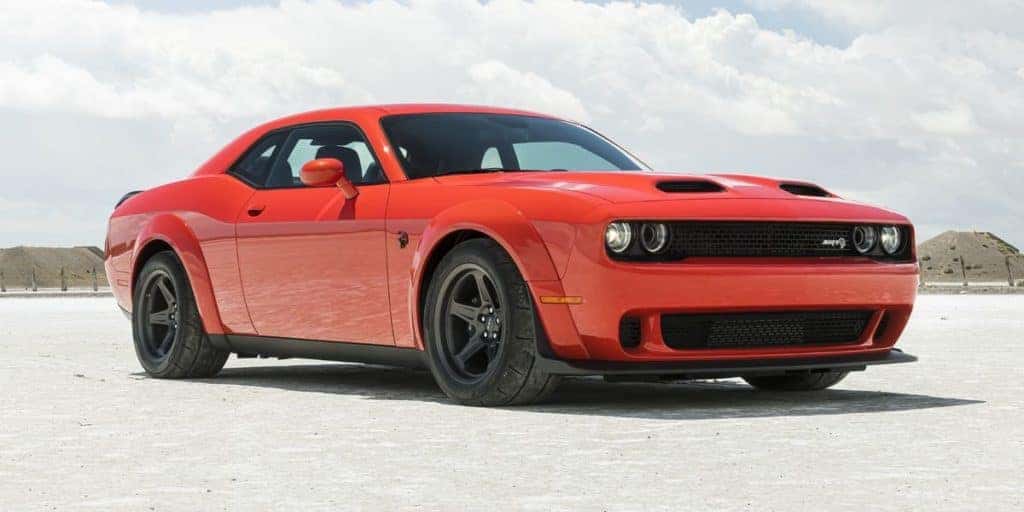 2021 Dodge Challenger SRT Super Stock
Powered by a 6.2-liter HEMI V8, boasting 807 horsepower and an impressive  0-60 mph time of 3.25 seconds.
The Super Stock trim is a Widebody trim that features 18-by-11-inch aluminum wheels. The wheels are wrapped in the same tires as the 2018 Dodge Challenger Redeye Demon, the Nitto NTO5 drag radials.
Suspension tweaks on the 2021 Dodge Challenger Super Stock include re-tuned Bilstein dampers, launch-related enhancements, and three different drive modes that work to firm up the Super Stock riding and handling. 
An insanely powerful car needs insanely powerful brakes and the 2021 Challenger Super Stock doesn't disappoint — the vehicle features Brembo four-piston brake calipers along with 14.2-inch vented rotors.
Other trims of the Challenger remain the same for the 2021 model year.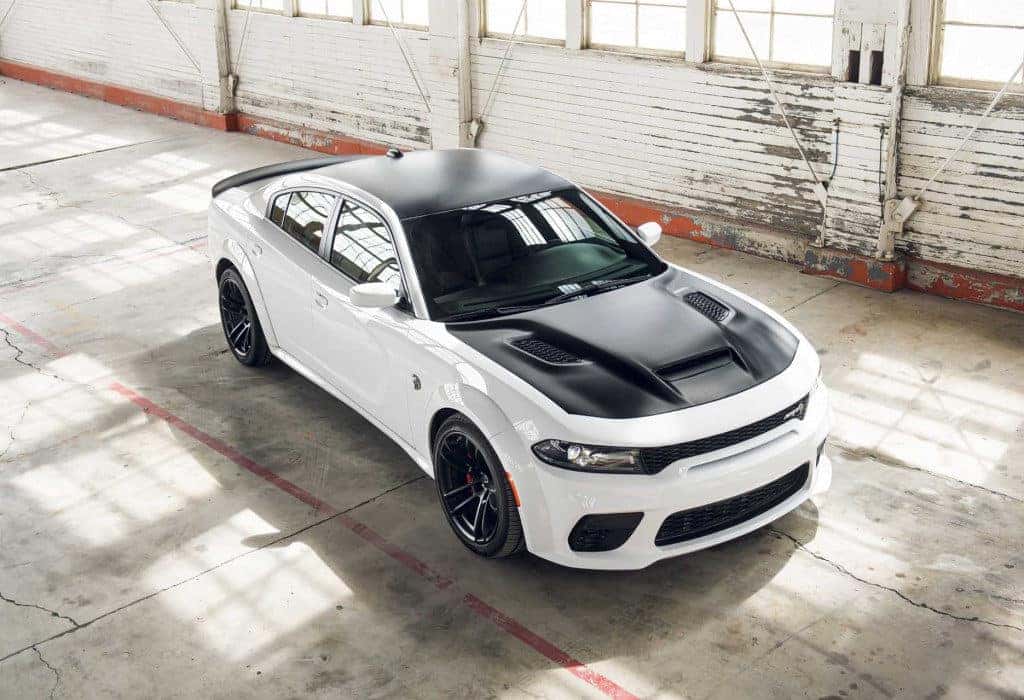 2021 Dodge Charger SRT Hellcat 
Designed to match the Challenger SRT Hellcat Redeye, the Charger variant of the trim offers buyers 797 horsepower, a top speed of 203 mph, and is powered by the same 6.2-liter HEMI V8.
The Charger SRT Hellcat also offers a Widebody style that adds a total of 3.5 inches of width thanks to wider wheels and tires.
Another change for the 2021 model includes the boosted Charger SRT Hellcat, now featuring 717 horsepower as opposed to the original 707 horsepower.
Both the Dodge Charger SRT Hellcat and Charger SRT Hellcat Redeye trims get a new hood with a larger hood scoop to aid in air intake.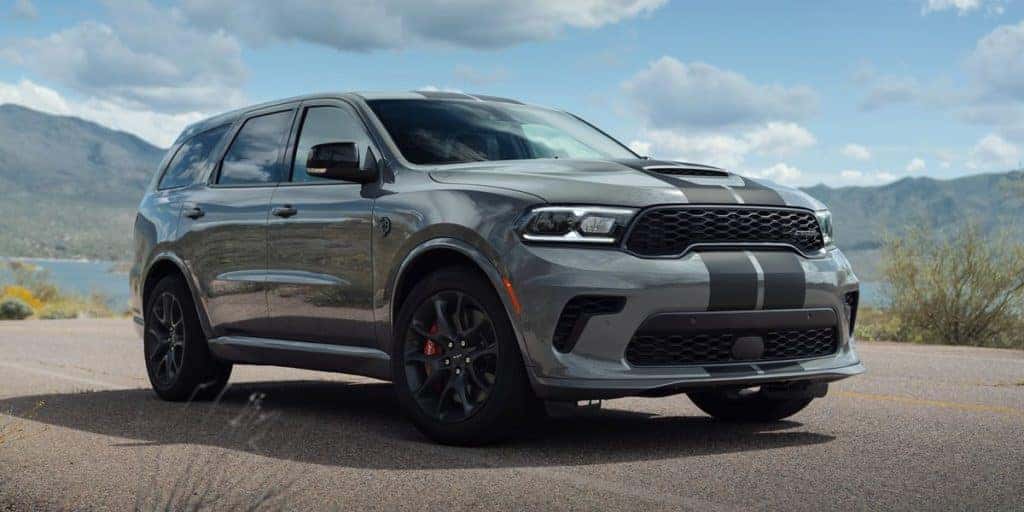 2021 Dodge Durango SRT Hellcat
Largely considered a halo product, the 2021 Dodge Durango Hellcat is also powered by the same 6.2-liter HEMI V8 engine. As a three-row SUV, the Durango SRT Hellcat has an impressive top speed of 180 mph, and a 0-60 mph time of 3.5 seconds. 
Confirmed by Dodge to be available for 2021 only.
All 2021 Dodge Durango SUVs, regardless of trim, feature an upgraded front fascia with Widebody design accents and LED headlights.
Uconnect 5 is also the latest standard infotainment system, along with an available 10.1-inch touchscreen display.
Towing capacity stands at 8,700 pounds
Some interior finishing touches include new door panels, revised cockpit orientation, accent stitching, and a new instrument cluster.
Follow University Dodge on social media to be the first to know when the 2021 Dodge performance models roll out across our dealer lot. In the meantime, check out our existing Dodge Performance inventory and put the pedal to the metal at University Dodge today! 
Photo Source/Copyright: Dodge