Popular Demand Fuels 2021 Dodge Durango SRT Hellcat Sales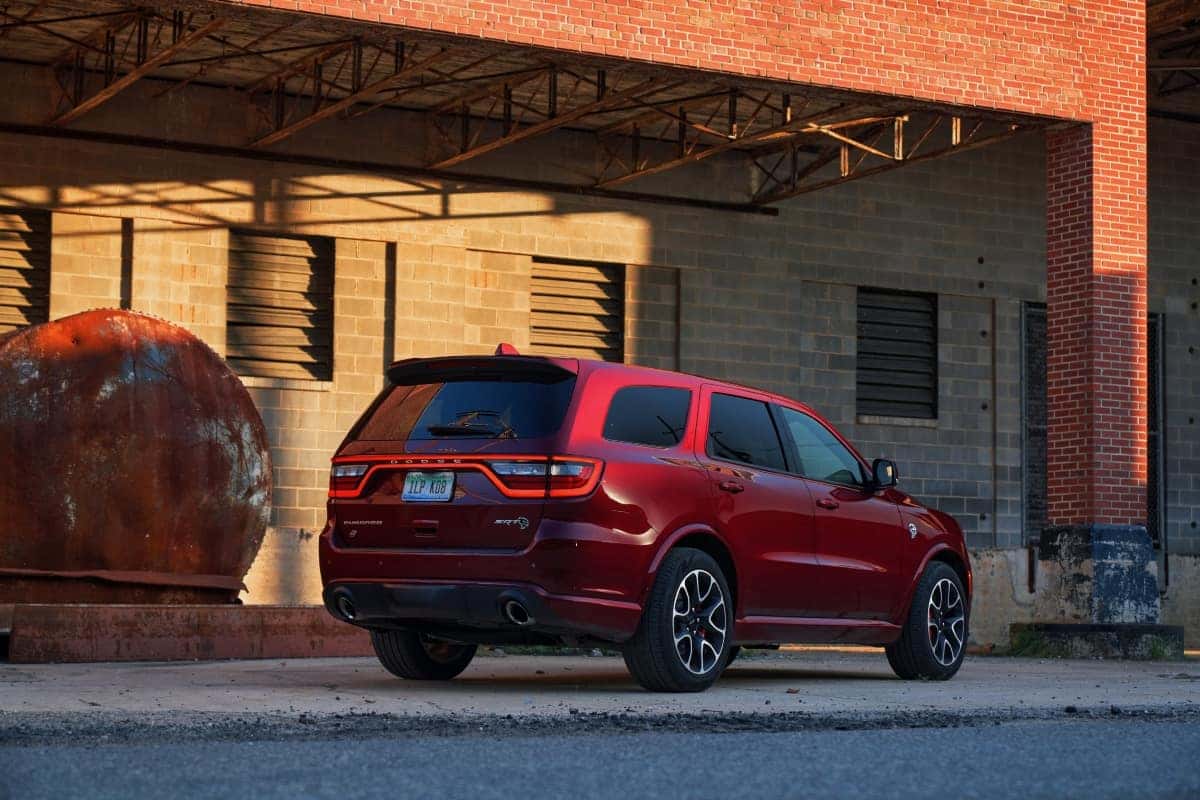 Dodge quickly sold out of the 2,000 units it planned to make of the all-new 2021 Durango SRT Hellcat. The 710-horsepower behemoth actually sold out in about three months, with demand far exceeding supply — not an unexpected consequence given the popularity of some of Dodge's most potent engines. Performance-hungry enthusiasts will be overjoyed to learn that the automaker will manufacture additional units of the 2021 Durango SRT Hellcat. Now, this doesn't mean that Dodge is opening up the order books again. 
Bob Broderdorf, company director, explained Dodge currently has more sold orders than available build slots in its system. Opposed to handpicking which customers would receive their Durango SRT Hellcat, Dodge instead pledged to honor every request it has received. Like we mentioned prior, the order books aren't being reopened, thus the opportunity to buy a new one from the factory is no longer an option. That said, the model is expected to make its way to dealerships nationwide, so those interested can keep hope alive that they'll be able to get behind the wheel of the 2021 Durango SRT Hellcat. 
This little bump in the road doesn't come at the best time for Dodge. The automaker claims fulfilling all the orders isn't as simple as it sounds because they can only manufacture the model for six months at the Jefferson North Assembly Plant on the outskirts of Detroit. Dodge's parent company, Stellantis, is busy retooling a large part of that assembly plant for the production of the next-generation Jeep Grand Cherokee. As it stands, the Hellcat-powered Durango has a limited lifespan as emissions regulations loom large for the 2022 model year. Without a moment to spare, Dodge quickly shuffled its plans and immediately sent more Hellcat bits to the Durango assembly line. 
"As we finalized the production plan for this amazing SUV, we found a way to move some 6.2-liter HEMI Hellcat V8 engines from other vehicles to ensure every sold order in our systems will get built," stated Broderdorf during an interview with Dodge Garage — an official publication of Stellantis. Broderdorf also mentioned the next batch of Hellcat Durangos is slated to be built in June (2021).
As is customary, Dodge declined to comment on ongoing production, so there's no way to tell just how many units the automaker will eventually build of its famed Durango SRT Hellcat. A final number of units will be available post-production. One fact remains the same, the 2021 Dodge Durango SRT Hellcat is not serialized — a few more units will have no bearing on its value or collectability. The 2021 Dodge Durango SRT Hellcat is Dodge's latest halo product before the brand is forced to really take electrification seriously once regulations become more stringent. Here's to innovation in Dodge's future! 
Experience the industry's only three-row muscle car here at University Dodge. With seating for up to seven passengers, this family-friendly SUV with attitude might just be the one for you. Explore the latest Dodge Durango inventory here at University Dodge and schedule your test drive today! Follow University Dodge on social media to stay up to date with the latest Dodge news and offers. 
Photo Source/Copyright: Stellantis