Merger Between FCA and Groupe PSA Could Solve Ram's Mid-size Pickup Issue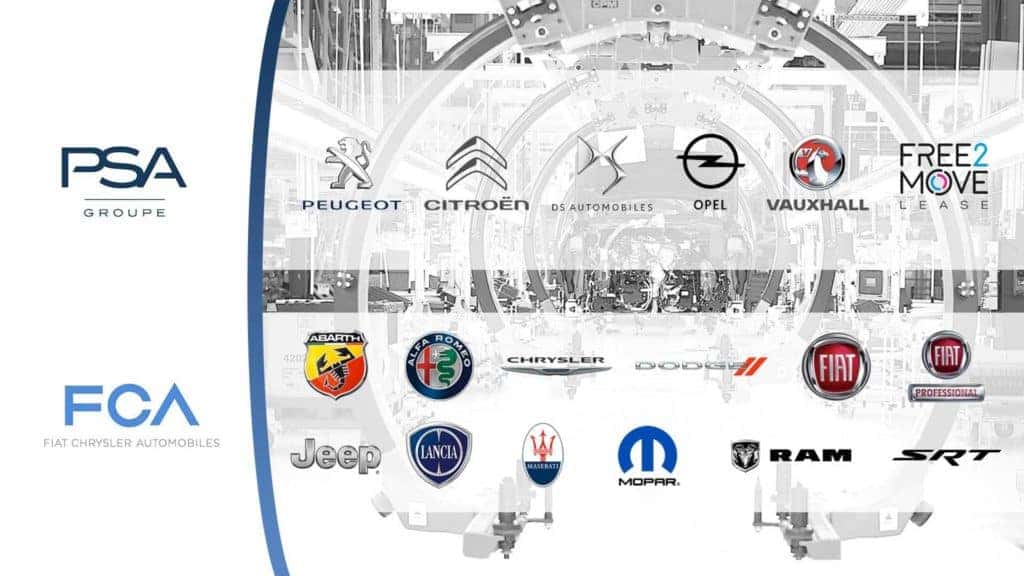 Fiat Chrysler Automobiles' (FCA) looming merger with French automaker Groupe PSA means very good news for Ram Truck fans. According to industry insiders, Groupe PSA could provide the much-needed platform for a midsize Ram pickup truck. Rumor has it that Ram is looking to revive the old Dodge Dakota moniker to fill a gap in its lineup and compete in the midsize truck segment. 
FCA CEO Mike Manley raised the possibility of using Groupe PSA's platform for a midsize Ram truck when the two companies signed the binding agreement to create a transatlantic automotive corporation. The merger between the two automotive juggernauts would make them the No. 4 automaker in the world in terms of sales volume — a corporation worth at least $50 billion. Both entities are seeking to create savings and consolidate development and manufacturing costs by combining their vehicle platforms, including those for compact and midsize vehicles as well. 
"One area that Ram has long been missing a product in the midsize market or metric-ton truck. There is fabulous opportunity, I think, in the merger for PSA and FCA once it is fully fueled," Manley said. 
The unprecedented merger would give both automakers an even greater opportunity thanks to a larger global footprint. Growth in places outside the United States with less space for massive trucks is a market ripe for the picking. That's not to say that midsize trucks aren't of use in the U.S., as the segment is growing in popularity to the tune of an increased market share of 3.7 percent — though November 2019 — up from just 1.5 percent of market share in 2014, according to Edmunds. "Midsize trucks are extremely popular on a global level. With the increased distribution and global footprint, it's really almost a requirement," said Karl Brauer, executive publisher at Cox Automotive Inc. 
Ram last offered a midsize pickup in its lineup in 2011, the Dakota, which had a 25-year run. FCA  launched its latest midsize pickup, the Jeep Gladiator in 2019, but Manley mentioned during an earnings call that it remains an untapped segment for Ram. The brand is poised to overtake General Motor's Chevy Silverado as the No. 2 best-selling pickup in the U.S. for the first time in pickup history thanks to its impressively revamped Ram 1500 model. It's likely that Ram will borrow design cues and other features from the wildly popular Ram 1500. 
FCA has been working on developing the midsize truck since May of 2019 according to Manley. A Ram team was hard at work "focused on solving a metric ton midsize truck solution for us because it's a big part of the portfolio and growth we want to achieve," Manley said. The automaker appeared to be struggling with the build of a low-cost vehicle that's applicable in that segment. Manley stated: "I want that problem solved, frankly, because it's a clear hole in our portfolio… Trust me, they're focused on it. We need to get it fixed soon." 
Thanks to Groupe PSA, FCA may have found its answer. Both automakers are in agreement that two platforms would support about two-thirds of their combined automotive volume. One platform would be focused on compact and midsize vehicles, which could easily support more than three million annual units. The other platform would be focused on larger vehicles, such as full-size SUVs and pickups. Executives believe that the convergence of each automaker respective platforms can take as little as 20 months once the deal closes. 
Follow University Dodge on social media to stay up to date with the latest Ram news. Haven't gotten to know the all-new Ram 1500 yet? Check out our Ram 1500 inventory and let the features surprise you. Schedule your test drive today! 
Photo Source/Copyright: Motor1