Is Dodge Working on an E85-fueled Challenger?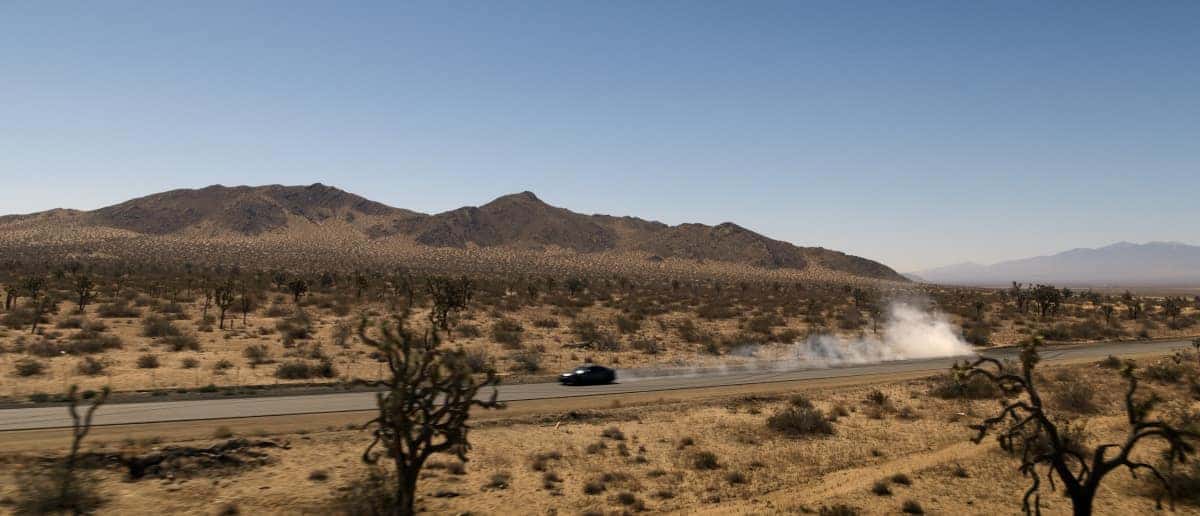 As Dodge gears up to introduce three new (and highly-expected) models this upcoming August (2022), there are rumblings that the automaker feels that the internal combustion era has a few good years under its belt and they're determined to prove it. Although the automotive market within the U.S. is aiming at 50 percent battery-electric new car sales by the end of the decade (2030), Dodge is planning to give its most iconic muscle cars a proper sendoff. As the daredevil brand that doesn't believe in such a thing as too much horsepower, Dodge is looking to take its Challenger model to the next level. Sources claim that the automaker has a limited edition Challenger trim that can run on E85 in the works. That's right, there's apparently an even more potent Challenger waiting in the wings, looking to run on flex fuel and outshine the current 840-horsepower Challenger SRT Demon. 
Experts suspect the upcoming Challenger E85 could hit 850 horsepower at a minimum, while adding that Dodge already sells a Direct Connection Stage 3 kit that's rated at a whopping 885 horsepower and runs on 100 octane. While it is unclear for the time being if what's coming is going to require a kit, or if the model will come like that straight from the factory, this sure is exciting news as there's some evidence sustaining this rumor. Dodge has been on its 24-month-long Never Lift campaign, its purpose to celebrate the brand's milestones along the way to an all-electric future. Dodge took a page from its Dodge Garage days and occasionally opens a corresponding garage door graphic on its website when there's a new announcement. The most recent garage door opening revealed the return of Roadkill Nights and the subsequent news that Dodge would be debuting three new models at the weeklong event.
The garage doors typically feature some sort of clue as to what lies behind them, with one door featuring an old-fashioned moonshine jug with three Xs on it.  While the Xs on the jug signal how many times the elixir passes through a still, the moonshine jar is a nod to the fact that the rebellious liquor is made from corn–the same main ingredient in E85. Moonshine is made from corn mash, but Dodge is looking to corn to fuel its vehicles as one last hurrah of the iconic Challenger model. There's no way to anticipate when Dodge finally lifts that specific garage door, but it does lend some credence to the fact that an E85-powered Challenger might just be in the works. Dodge has plenty of events and reveals planned for its Speed Week that kicks off August 15 (2022), so stay tuned on University Dodge social media to stay up to date with the latest Dodge news. 
2022 Dodge Challenger
The Dodge Challenger remains as iconic as ever and its cult following really hasn't changed since its muscle car heydays back in the 70s. Holding true to its classic design since 1969, the Dodge Challenger is one of the last muscle cars standing. Large and in charge in more ways than one, the 2022 Dodge Challenger is spacious and comfortably fits adults inside. As the largest in its class, it's hard to beat the 2022 Dodge Challenger. Buyers looking for power and attitude should look no further than the 2022 Dodge Challenger as it does not compromise and hits the ground running even with its entry-level V6 SXT trim. However, there's one major reason buyers should take a second look at the Dodge Challenger– the model is set to be discontinued by 2024 as Dodge makes room for an electrified muscle car in its lineup. 
In the meantime, explore the 2022 Dodge Challenger here at University Dodge. Check out the latest Dodge inventory and schedule your test drive today! Follow University Dodge on social media to stay up to date with the latest Dodge news and offers.
Photo Source/Copyright: Stellantis