FCA / Apple Playlist Experience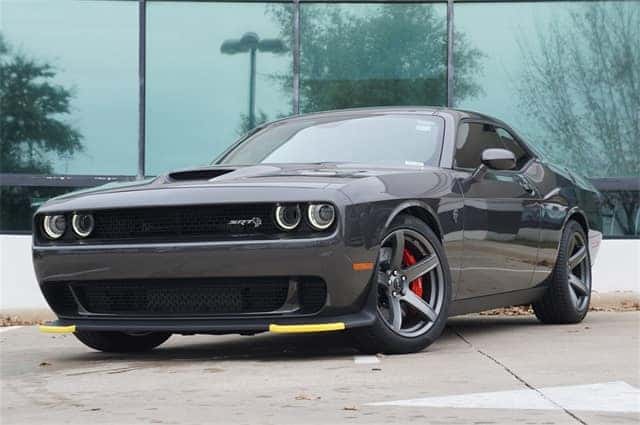 Fiat Chrysler Automotive (FCA) has partnered with Apple music to offer six months of free Apple Music with the purchase of any new Chrysler, Dodge, FIAT, Jeep and Ram vehicle with standard CarPlay support and select playlists unique to each FCA brand.
This matches with Apple's year long initiative to introduce drivers to the modern radio experience offered by Apple Music. From May 1, 2018 to April 30, 2019 all FCA customers will have access to 45 million songs. Many FCA vehicles are also available with BeatsAudio for some premium sound.
Every FCA vehicle brand has its own personality and features that are unique. From Jeep's adventurous side to Chrysler's luxurious features and Dodge's strength, there's a reflection of each brand in the form of these exclusive playlists. Included inside the links is a fast way to access each brand's playlist. Regardless of what your music tastes, there's a playlist you'll enjoy and if not, there's millions of songs and thousands of new artists a driver can discover.
Kid Jams 4 The Fam: Perfect for the kids and entire family
Carpool Sanity: Relaxing music to calm your nerves in rush hour
Adult Ears Only: Get loud and scream your lungs out, just make sure to roll up the windows.
Date Night: You might not want to leave your vehicle with this playlist; smooth sounds.
Leah Pritchett Jams: Hip-hop infused playlist
Pack Leader: Recent songs from music videos starring Dodge
Get Revved Up: Get ready to feel the hype with a relentless soundtrack
Classic Muscle: You'll love this timeless playlist, perfect for classic muscle cars
PCH Cruisin': A relaxing vibe in the form of a playlist
Groovy Sunday: Your cabin might turn into a disco party with this set of songs
Dance Party: The party continues with an upbeat selection that keeps the mood light
Good Goodbye: You might be better off, this is the playlist to support you going forward
Off-Road Jams: The adventure starts with this playlist for your off-road trip
#JeepHairDon'tCare: Stay wild and free with this selection
Throwback Road Trip: Return to the glory days of yesterday whenever you want
Top's Off Hip-Hop: Latest hip-hop jams to learn and jam to
CMT's Finest: Country music fans rejoice, the greatest hits of country
Country Fusion: The latest genre of country music incorporates pop music, check it out
Ram Jams: Tunes that will make your foot start tappin' and lighten the mood
Ram Rising: Latest artists burning their own path in the current country scene
Regardless of which FCA vehicles you go with, there's a strong chance you're going to love the partnership with Apple music to hear endless amounts of music while driving. Find out what FCA vehicle you want to drive when you come for a test-drive at University Dodge.
Your friends at University Dodge are professional, helpful and can ensure you find the vehicle you want. If you seek more ample interior room, a larger vehicle to make things easier for your upcoming road trips or just want to find the right vehicle for you, visit us. We welcome you to check out our newest vehicles and our collection of pre-owned vehicles. If you're in the market to trade-in or sell your vehicle, we can help you out as well.
When you need to have your vehicle serviced or repaired in the future, you can easily make an appointment with our service department. Visit us today and experience the difference you'll find at University Dodge.