FCA Announces Proposal to Merge With Renault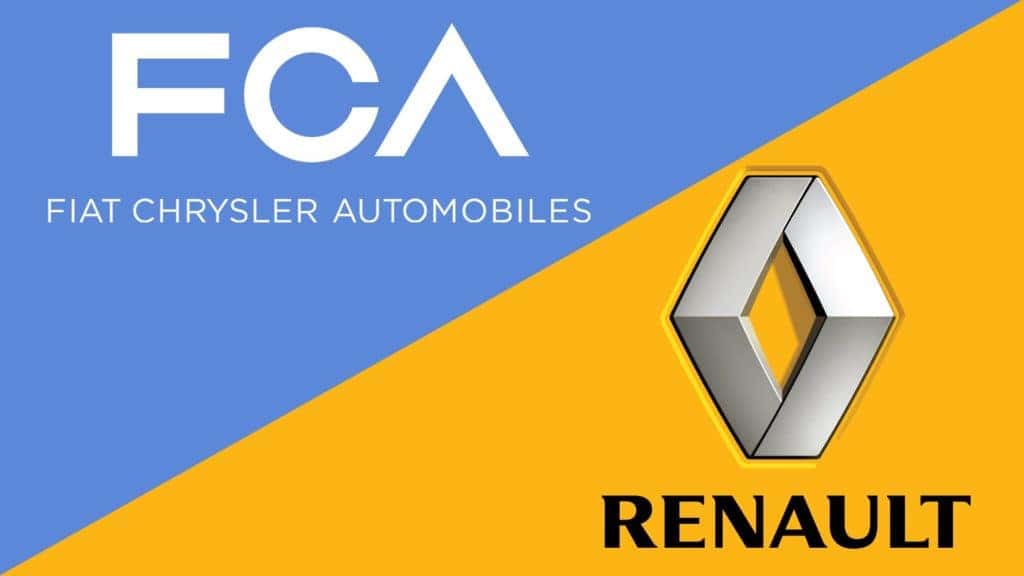 Fiat Chrysler Automobiles (FCA) may have just announced the strategy that's going to future-proof its business by announcing its intentions to partner up with French automotive giant Renault. Despite the announcement, the deal raises new questions about how it would all work. Here's what we know so far: it would be a 50/50 partnership. A partnership that with Renault's history is a testament to the fact that the automaker plays well with others – see its current alliance with both Nissan and Mitsubishi. The proposed merger would allow FCA to access electric vehicles and autonomous technologies that FCA has not intensely invested in thus far.
The merger would make FCA an integral player in the automotive market, possibly bigger than GM or Ford, and one of the biggest automakers that the world has ever seen. Expected to be an industry-changing deal according to automotive experts, this merger is one that would have likely delighted the late FCA CEO Sergio Marchionne. Marchionne was a proponent of the merge ideology to keep automotive companies thriving as market saturation is expected to suffocate the industry as more time passes.
Here's what each automaker brings to the table:
FCA currently houses very strong brands with premium pricing and the possibility of growth – think Jeep, Ram, Alfa Romeo, and Maserati.
Renault has a strong car business in Europe, freeing FCA from its dependency on pickups and SUVs and functioning as insurance in case of a sudden change in market preferences.
Renault is currently considered a leader in developing zero-emissions electric vehicles.
FCA's current association with Waymo – Google's self-driving car project – would help Renault inch closer to another form of highly-coveted automotive technology; self-driving cars.
The merger would make FCA-Renault the second largest automaker in Europe, the Middle East, and Africa, fourth in North America and the largest throughout Latin America. Both automakers did not shy away from what each is bringing to the table with the announced proposal of this merger that would see both companies save billions of dollars from research, engineering, shared parts, systems and more. Working with Renault would help revive Fiat in the European market, where the brand is currently struggling. Additionally, Jeep is considered a highly premium brand with an extensive global footing – any automaker with common sense would love to own it. Both FCA and Renault have very little overlap in vehicles in their respective lineups or in the countries where they sell said vehicles.
There are currently two potential hurdles in the way of cementing this deal between the two automakers. For starters, Renault is currently a member of the world's largest automaker, the Renault-Nissan-Mitsubishi Alliance and adding FCA to the mix can either strengthen its hand as the strongest partner or shatter the alliance altogether. Additionally, Renault is partly owned by the French government, so political hurdles can prove catastrophic due to influence and employment decisions. While FCA seemingly ignored the political involvement in its proposal, experts believe that France will be reluctant to surrender its share easily.
Only time will tell if this promising merger comes to fruition; here's hoping that both automakers can come to an agreement that'll be beneficial for the sake of the future of the automotive world. Follow University Dodge on social media to stay up to date with the latest industry news.
Photo Source/Copyright: The Drive