Dodge Charger, Challenger Models to Get at Least Three New Trims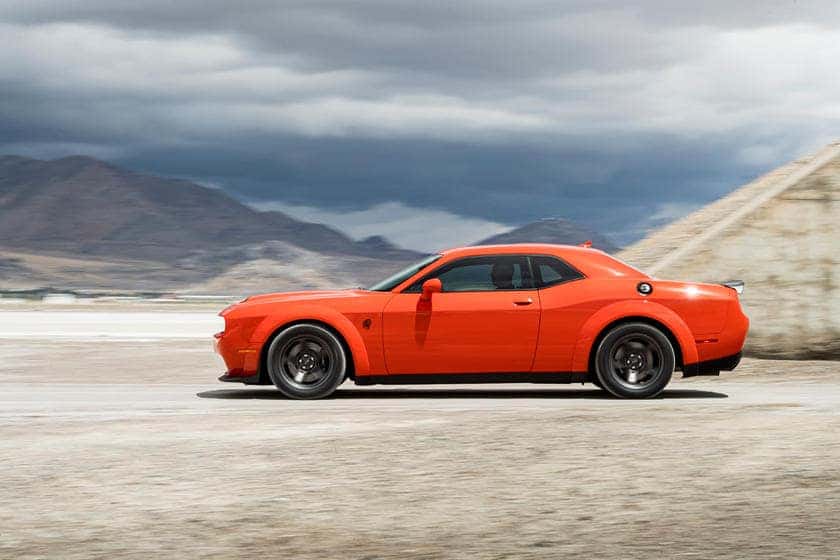 Most cars tend to show their age a few years into their design, but the Dodge Challenger and Charger models — which haven't seen any major design updates in at least a decade — soldier on as they age like fine wine. To the surprise of absolutely no one, their timeless design continues to sell in record numbers, and even after all these years, both the Charger and Challenger manage to feel fresh in a market that's filled with tasteless clones. Although, that's not all the news that's fit to print about these models — if the rumor mill got this right, a few all-new trims are coming to breathe new life into these models as well! 
According to the latest news, both the current Dodge Charger and Challenger generations will soldier on until 2021. Several new trims are rumored to be joining the fray in the coming years, although it is entirely unknown what those variants will look like. The rumor mill isn't being fed by parent company Fiat Chrysler Automobiles (FCA) this time around. Still, the solid source is actually a press release published by Canadian Union Unifor — responsible for representing the majority of FCA's Canadian manufacturing workforce. The Dodge Charger, Challenger, and even the Chrysler 300 models are all assembled in Ontario, Canada. 
Unifor just completed a deal with FCA that encompasses the next few years of production; hence the union's inside knowledge about upcoming Dodge and Chrysler vehicles. The union confirmed that the Chrysler 300 production's been extended, while the current-generation Charger and Challenger models are slated to ride off into the sunset in 2023 officially. Some of the most recent lineup additions to the Charger and Challenger models include Hellcat-powered vehicles such as the 797-horsepower Charger Widebody and the all-new Dodge Challenger SRT Super Stock. We have no idea how future Charger and Challenger trims could top the existing lineup, but we can't wait to find out. 
2021 Dodge Challenger SRT Super Stock
The best Dodge has to offer, the 2021 Dodge Challenger SRT Super Stock has a total of 807 horsepower and is capable of accelerating from 0-60 mph in under 3.2 seconds. The engine itself isn't the only thing propelling this beast past a few automotive records. There are also standard 18-inch wheels clad in Nitto NT05R drag radial tires that are notorious for their sticky rubber. An adjusted drivetrain, with updates to its limited-slip rear differential and paired with an eight-speed automatic transmission, round out the mechanics that work together to make the Challenger SRT Super Stock an impressive vehicle both on and off the road (or track)! The Dodge Challenger SRT Super Stock has an incredible top speed of 168 mph. 
As the 2021 Dodge models trickle in, explore the latest that the Dodge Performance lineup has to offer here at University Dodge. Check out our Dodge Charger and Dodge Challenger inventory and schedule your test drive today. Be sure to follow University Dodge on social media for the latest Dodge news and offers.
Photo Source/Copyright: Dodge