Dodge and its Retro Designs are Here to Stay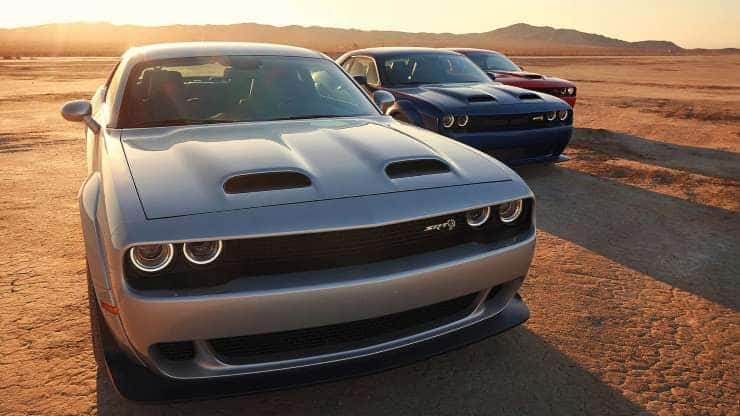 Car design has been undergoing a retro-revolution since the mid 2000s, back when Dodge and Ford leaned heavily on design cues of yesteryear, better known as the heydays of American muscle. Dodge brought back the Charger in 2006, while the Challenger quickly followed in 2008. Nearly a decade later, other automakers such as Chevy and Ford, have drifted away from the retro designs, but the Charger and Challenger have doubled-down. Mark Trostle, head of design for Dodge, Chrysler and SRT, recently grand Muscle Cars and Trucks an interview in which he stated that the brand is committed to sticking with the retro look going forward. 
It's no walk in the park to keep these retro designs active. As safety, emissions regulations, and fuel economy standards continue to change and become more demanding, Trostle and his team are forced to become more innovative as demands keep them on their toes. Evolving standards aren't upsetting for Trostle, instead he looks at the challenges as creative opportunities. Trostle admits he and his team are not eager to change the winning design of the Charger and Challenger — both of which have been insanely successful for the brand — so they're forced to truly innovate when it comes to meeting the changing standards head-on. 
The Challenger itself is over a decade old, and yet the retro looks reintroduced in 2008 are here to stay. On the other hand, the Charger has evolved quite some since it was last reintroduced in 2006, but it's still the same menacing four-door, rear-wheel-drive sedan that tops all others in its segment in terms of power. We mentioned not too long ago that Dodge would likely introduce a special edition to celebrate the 50th anniversary of the Charger and the brand definitely did not disappoint with the subsequent introduction of the limited-run 2020 Dodge Charger Daytona. An iconic tip of the that to the 1969 original, the 50th Anniversary Special Edition Charger is less aggressive in its design than the original, but its 717 horsepower pack a punch that's sure to satisfy all muscle enthusiasts. 
Dodge and its design — especially when it concerns the Charger and Challenger — direction relies strongly on the feedback of those enthusiasts who own, drive, and love these cars. In his interview with Muscle Cars and Trucks Trostle stated that the majority of the feedback he and his team receive comes directly from customers at industry events — and they're listening! For now, judging from Trostle's interview, the Charger and Challenger will keep their retro designs. It's a savvy move from the brand when nostalgia has such a pull on the automotive segment at this point in time. 
Get behind the wheel of a 2019 Charger or 2019 Challenger at University Dodge. You'll be able to experience all Dodge has to offer with its varying trims, starting from the base SXT models all the way up to uniquely powerful SRT trims. Schedule your test drive today! Follow University Dodge on social media to stay up to date with the latest Dodge news. 
Photo Source/Copyright: MSN/Dodge