Confirmed: Ram Trucks Vows to Electrify a Pickup in its Lineup Soon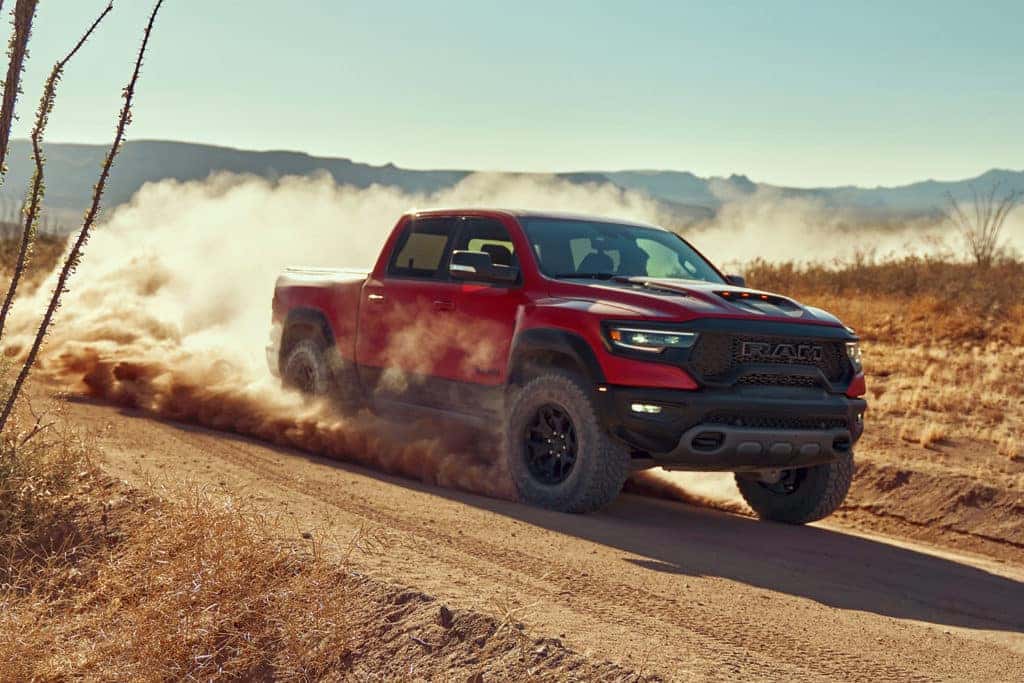 Electrification is the future and Ram Trucks knows it. These days, it seems as if every automaker is jumping on the electric pickup truck trend. GM just released its Hummer RV, Ford's got an electric F-150 in the works, Rivian has been shaking the table in this segment for a while — but Ram Trucks has hesitated to throw its hat in the ring — until now that is. Mike Manley, Fiat Chrysler Automobiles (FCA) CEO, recently touched on this topic during the company's third-quarter earnings call. 
"I do see that there will be an electrified pickup in the marketplace, and I would ask you just to stay tuned for a little while, and we'll tell you exactly when that will be," said Manley. 
Of course, Manley didn't offer up a single detail beyond that, but it's enough fodder to feed the rumor mill. Automotive experts were thrilled with the news and took it upon themselves to up the ante and turn on the speculations full force. Some say it's tough to envision what an electrified Ram pickup would look like — and what features the public could expect — because FCA currently lags when it comes to the electrification of its lineup. Besides the existing Chrysler Pacifica Hybrid, the new slew of electrified Jeep models, and a few hybrid-adjacent features like engines equipped with eTorque, FCA has not necessarily moved the needle on electrification. 
Ideally, an electric Ram would be based on the existing Ram 1500 model. It's considered a top-tier full-size pickup with modern features and modern architecture that easily accommodates electrification. Experts believe it would take two or even three motors to power whatever pickup Ram comes up with, and four-wheel drive would also likely be a standard feature given electrification's benefits when it comes to torque and prowess. 
In the meantime, those interested in exceptional pickups that break the mold should look no further than Ram's very own 2021 Ram 1500 TRX. For starters, Ram opted to place the supercharged 6.2-liter Hellcat HEMI V8 in the pickup's engine bay. With its 702 horsepower and 650 lb-ft of torque, the Ram 1500 TRX easily dwarfs the competition. That said, the hefty pickup is so much more than the engine that rests under its hood. The Ram 1500 TRX also features flared fenders that add 6 inches to the pickup's overall track width, along with massive all-terrain tires and so much more. So that the pickup doesn't falter while on unforgiving terrain, Ram reinforced its frame, suspension components, and even moved the front axle forward to give the suspension more than 13 inches of wiggle room. 
Although the all-new Ram 1500 TRX isn't physically available throughout showrooms just yet, those who are interested can order one right now. Reach out to us via University Dodge social media to find out more and let our experts answer any questions that you may have. Those in the market for a pickup that's a little (read: a lot) less brazen, can take a look at the latest Ram 1500 inventory here at University Dodge. Schedule your test drive today!
Photo Source/Copyright: Ram Trucks