(Cautiously) Gear Up for the Dodge Challenger SRT Demon, It's Built for Speed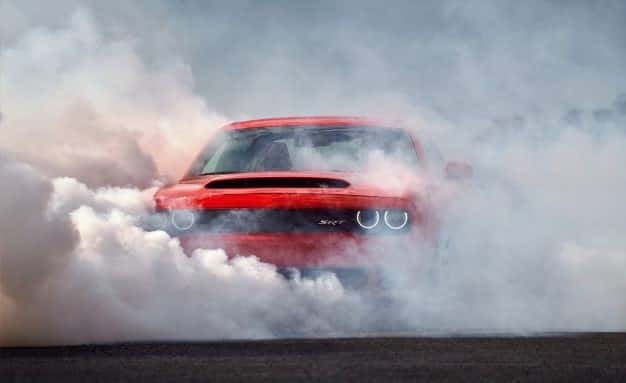 840 horsepower under the hood is no joke, so to try to ensure all future owners of the Dodge Challenger SRT Demon are safe on the road, Dodge is requiring that all buyers sign a waiver. It's probably a first for the industry, but that would just be one of the many "firsts" that has come along with the Challenger SRT Demon.
But, in addition to warning consumers about the power of the Challenger SRT Demon, the waiver provides some interesting additional information about the vehicle. Some of the biggest precautions drivers need to know about are the tires. The Challenger SRT Demon comes standard with drag radials and on the waiver Dodge tells drivers they are not allowed to drive in weather below 15 degrees Fahrenheit and they are warned about driving with those tires on the highway, as they are not meant for highway driving. Additionally, the drag radials are at a higher risk of hydroplaning when the roads are wet.
Another thing included on the waiver is about the vehicle's seating. The Dodge Challenger SRT Demon comes standard with one seat and it is the driver's seat, but buyers have the option to order the Challenger SRT Demon with a passenger seat as well. However, if a buyer does not order the seat and get it installed by the factory pre-delivery, the car will only legally remain a one seater, so it is not the type of thing a buyer can change their mind about.
Then of course, there are warnings about driving the vehicle safely. So please, to all those lucky enough to get a Dodge Challenger SRT Demon, drive it wisely. Keep yourself, and any potential passengers as well as the beautiful beast safe when you're behin