2021 Dodge Durango SRT Hellcat Confirmed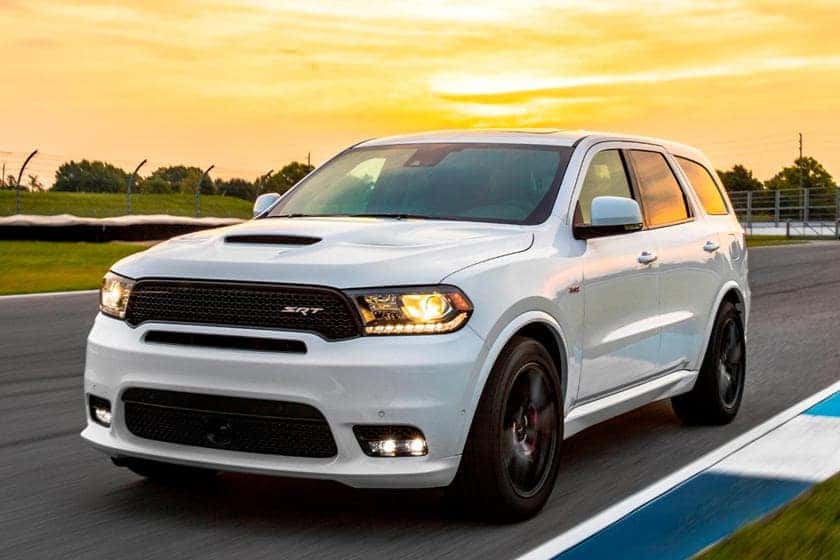 Dodge isn't known for letting a good engine go to waste, which is exactly why the automaker is planning for the addition of yet another Hellcat-powered vehicle in the North American market. Performance SUV fans will be happy to learn that Dodge is planning for a 2021 Dodge Durango SRT Hellcat-powered vehicle. Earlier this year (2020) we reported that the rumor mill was churning with this possibility, but now it's been confirmed that the 707-horsepower supercharged V8 engine will rest under the hood of the Durango SRT Hellcat. Although the Durango model is currently well into its third-generation and due for an overhaul, the new high-output Hellcat-powered Durango will certainly help freshen things up as Dodge surely transitions into the next generation. 
The only downside to this rumor is that fans might have to wait longer than expected for the 2021 Dodge Durango SRT Hellcat to make its official debut. As it stands now, the 2021 Dodge Durango program has been delayed at least three months because of the ongoing pandemic. According to Mopar Insiders, the upcoming 2021 model was supposed to start production this fall, but the 2021 Dodge Durango lineup might actually enter the production stages in early 2021 instead. 
Besides being powered by the screeching 707-horsepower 6.2-liter Hellcat engine, the 2021 Dodge Durango lineup will also feature Fiat Chrysler Automobiles' (FCA) eTorque mild hybrid system. Currently found on the Ram 1500 and Jeep Wrangler models, the eTorque system on the 2021 Durango will come standard with both the Pentastar V6 and HEMI V8 engines. Additionally, Mopar Insiders also reported that the 2021 Dodge Durango SRT Hellcat will offer buyers a special-edition trim at launch, with the inclusion of a serialized badge on the dashboard like other special-edition Challenger and Charger models. If there's one thing FCA excels at, it's drumming up enthusiasm with limited-run, special-edition packages.
Performance and fuel economy figures in the new Hellcat-powered Durango model should be similar to that of the existing Jeep Grand Cherokee Trackhawk. Just like on the Grand Cherokee Trackhawk, the Durango Hellcat will share the same all-wheel-drive powertrain. If the performance figures carry over to the Durango Hellcat, we're looking at a quarter-mile time of 11.6 seconds, and reaching 60 mph in a scant 3.5 seconds — these are impressive figures for such a large SUV. 
In the meantime, experience all that the current Dodge Durango model has to offer here at University Dodge. Check out our 2020 Dodge Durango inventory and schedule your test drive today. Follow University Dodge on social media for the latest Dodge news and offers.
Photo Source/Copyright: Dodge