2019 Dodge Charger SRT Hellcat Will Receive a Redesigned Grille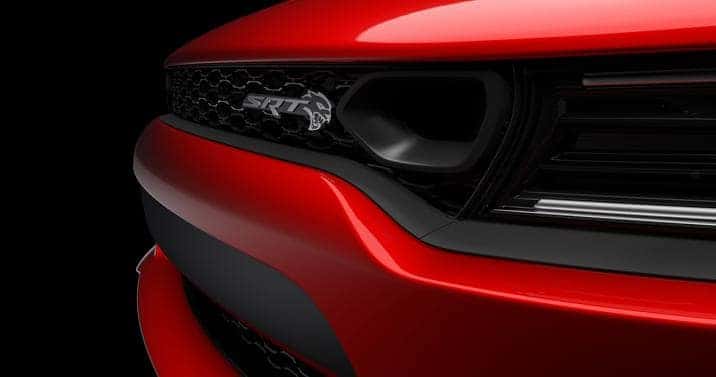 Image: Dodge
Dodge isn't done yet crafting their changes on the latest 2019 Dodge Charger. America's only four-door muscle car and the top sales vehicle in the large car segment for five consecutive years will have updated exterior and interior features for the upcoming model year. We're going to examine the released details concerning the fastest sedan muscle car, the Dodge Charger SRT Hellcat.
What Can Dodge Charger Fans Expect?
Straight from the horse's mouth, Dodge, has made announcements about an additional all-new grille design on the Dodge Charger SRT Hellcat. The purpose of this change to extend the menacing style and visual width of the grille to please consumers and loyal fans. Though the change to the grille is minor, showcasing the desire to continue rewarding the loyal Dodge Charger fanbase is a smart move. Dodge Charger customers can rejoice knowing their plea for a standout exterior design is finally being addressed.
Sneak Preview of 2019 Dodge Charger SRT Hellcat
There's only been a simple tease image that showcases what the 2019 Dodge Charger SRT Hellcat grille will look like. Additional details will be released over the summer, and production is set to begin around August 2018. With the future release of the 2019 Dodge Charger lineup coming out later in 2018, rumors concerning additional details about the 2019 Dodge Charger SRT Hellcat (or any 2019 Dodge Charger) are purely speculation because Dodge has limited their release of information.
2019 Dodge Charger Rumors
Will the engine become even better than the current 6.2-liter Supercharger V8 HEMI engine? Time will tell, but certainly there's no betting against Dodge for massive jumps in horsepower improvements.
Air-intake improvement, like what was added to the 2018 Dodge Challenger SRT Demon, has also been a subject of rumors since the teaser images of the 2019 Dodge Challenger SRT Hellcat was shown to have two large dual snorkel intakes on the hood. Could the 2019 Dodge Charger follow suit? How much faster could the four-door Dodge Charger get?! We're excited to find out in the coming months.
Don't Wait Up, There's Plenty To Love In Current Dodge Charger Lineup
Come by University Dodge to test drive the latest 2018 Dodge Charger models, including the 707-horsepower 2018 Dodge Charger SRT Hellcat. Our friendly staff is ready seven days a week to assist you during the process of leasing or buying the perfect vehicle. Stop by and we'll ensure your shopping experience is remarkable from start to finish.
If you have any regular maintenance or repair needs, we can help you out. Our maintenance staff is highly trained and we offer solutions for every make and model. Stop by today!